Tender, crunchy, delicious, cheesy baked Asparagus with parmesan cheese & an array of flavorful spices!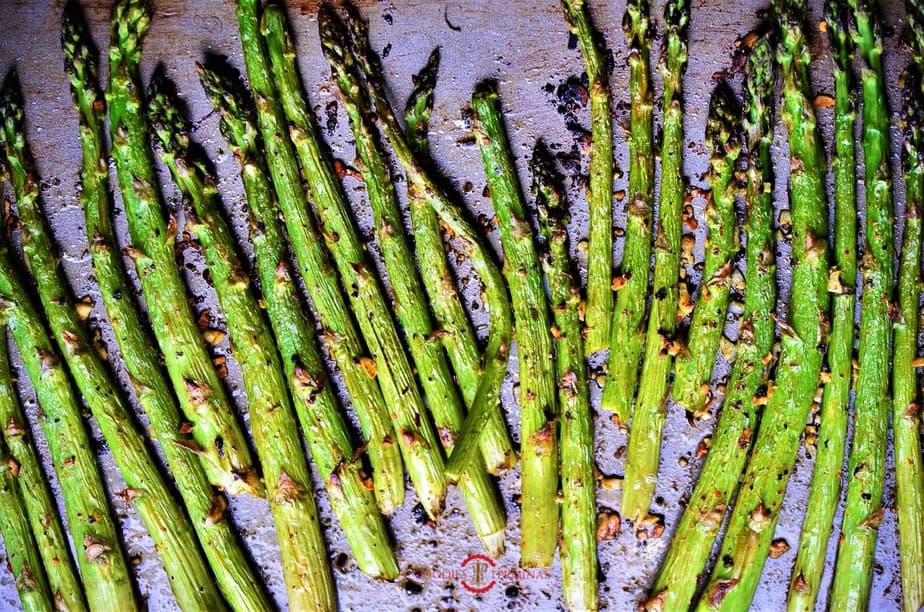 Oh! finally, the Asparagus season is here, we are enjoying summers with lots of home-made ice-creams, pop-sicles,
 barbeques, salads, outside fun and lots of asparaguses too! I love it in any form except the raw of course…They are tender, crunchy and so vibrant…very summery!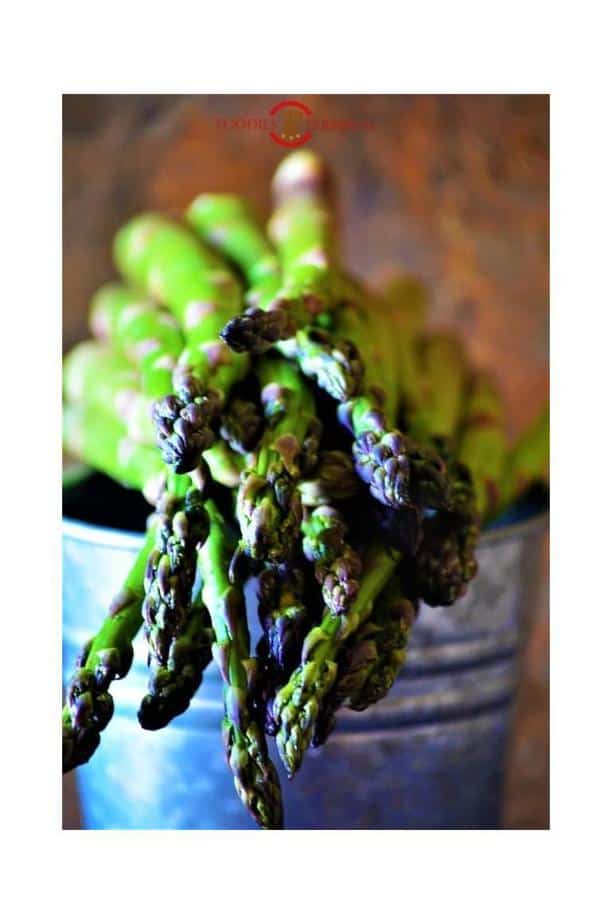 I love summers especially because it's the season of so many good things, during this season the supermarkets are flooded with this green and slender veggie, that accompanies so many dishes perfectly like.. scallops, eggs, fish, shrimp…Oh! Yes, we even eat it with meat as a side.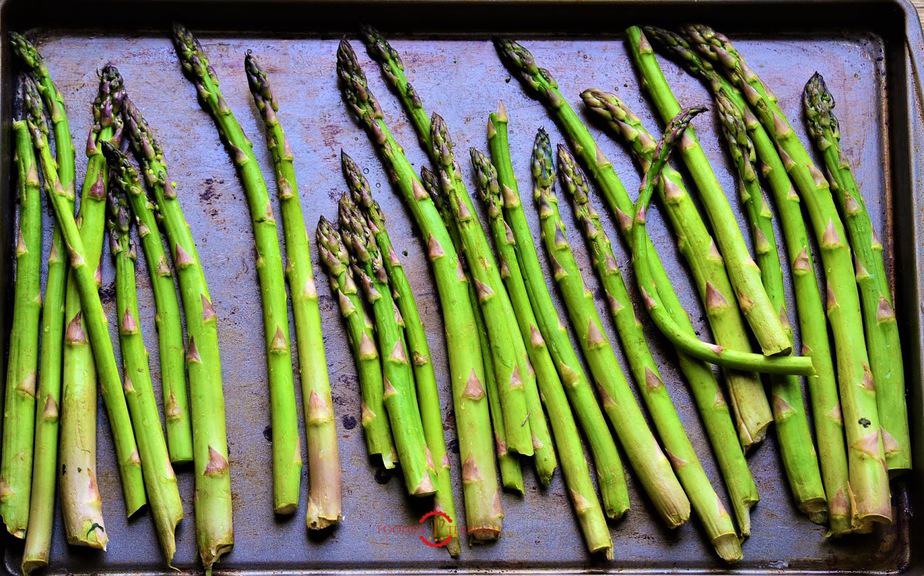 During the summer season, we get asparagus in abundance and at a very good price. Happy me! We enjoy the surplus and I just can't help but cook asparagus frequently….it's definitely addictive!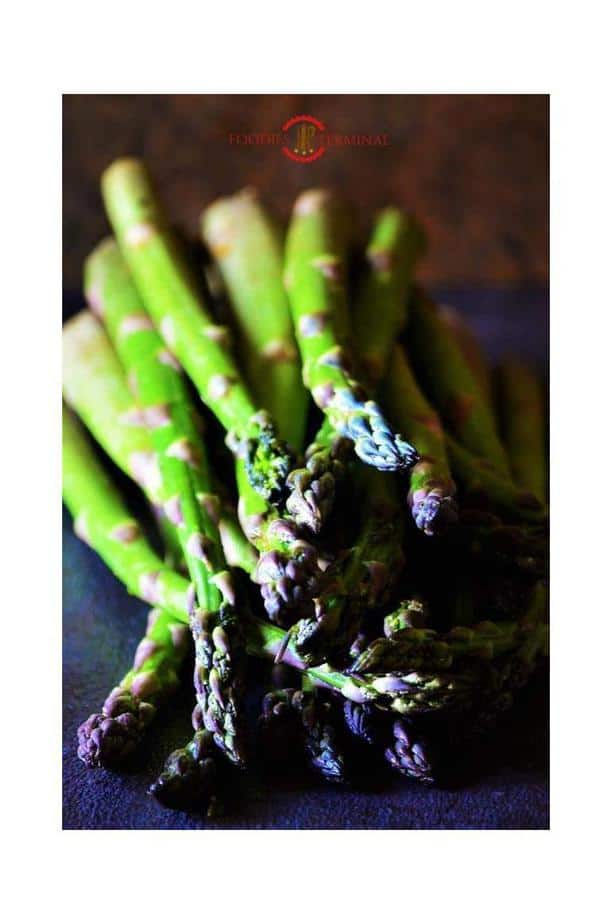 Today's baked asparagus recipe with parmesan cheese and assorted herbs is easy peasy and it's a quick 5 mins prep. I must say it's the easiest & the tastiest way to prepare Asparagus and incorporate it into your diet. The good news is that your kids will love it too.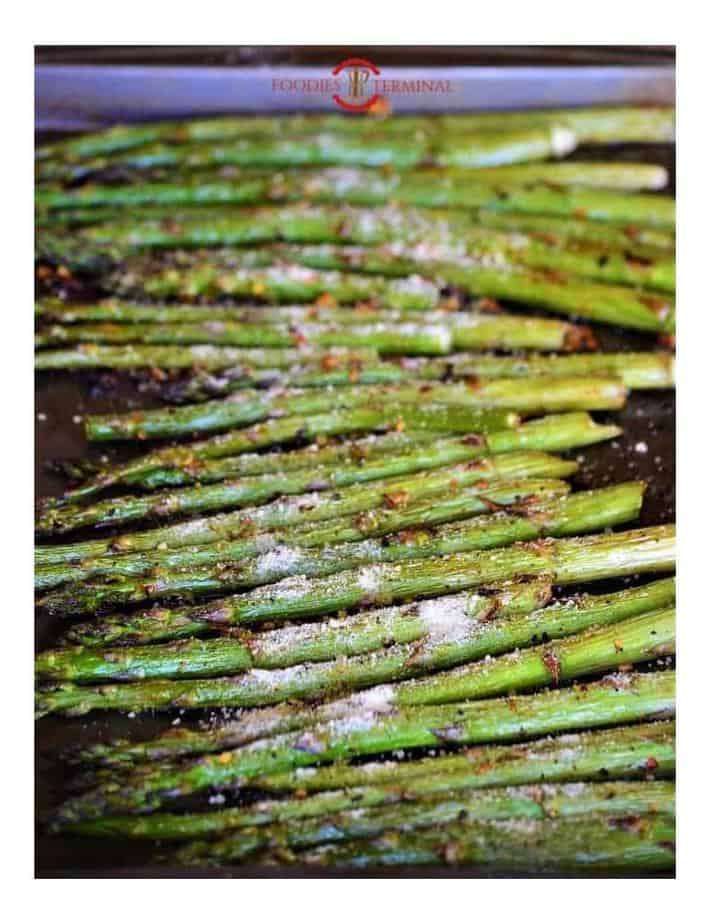 The taste of this baked asparagus with parmesan and garlic is unbeatable. It's cheesy but not overly cheesy! It's so easy and an extremely quick prep..just snap the hard ends of the Asparagus, marinate with melted butter, minced garlic, chili flakes, oregano flakes, pepper, salt and a generous amount of Parmesan cheese. Bake it at 350 degrees F until done and slightly crispy on the top. Voila! Your baked Asparagus with parmesan cheese and herbs is ready in a jiffy.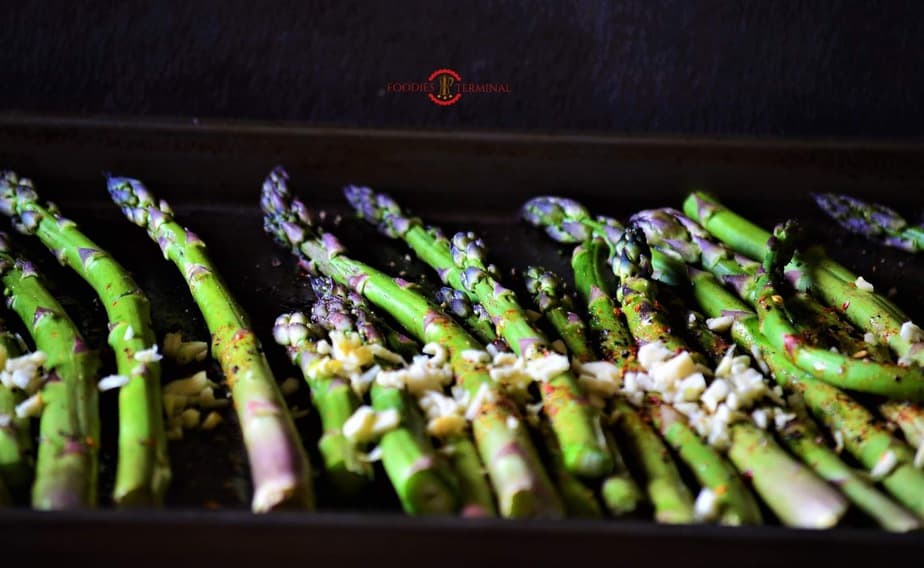 The butter, garlic & the parmesan cheese compliment each other and take this simple baked dish to another level altogether. I love all these flavors and the cheese just tastes so awesome in this dish. I also love the simplicity of this Baked asparagus with butter recipe, it's not back breaking and it's not time-consuming. I really adore quick & tasty recipes during the summer season so that I can utilize the rest of my time outdoors with my son. After all, summer is short-lived in this part of the world!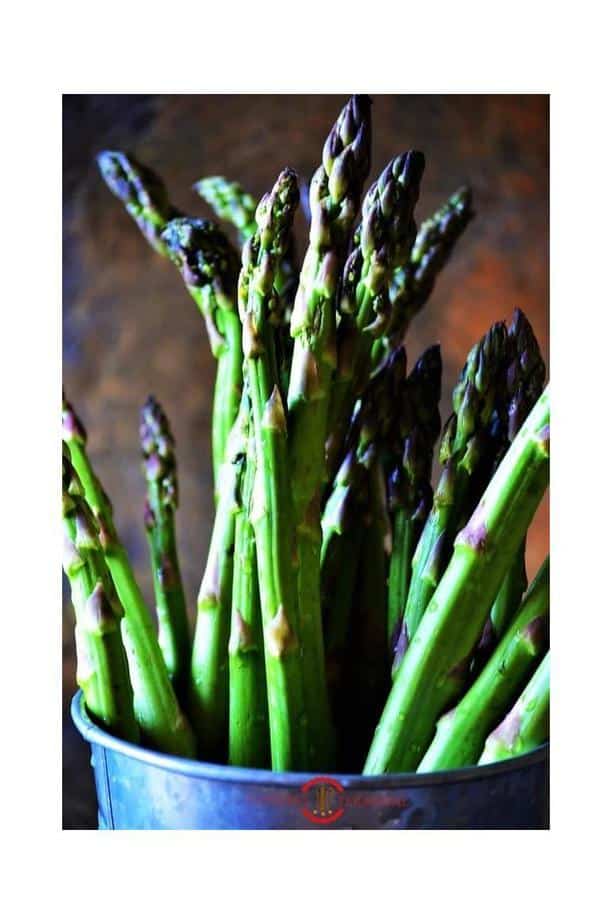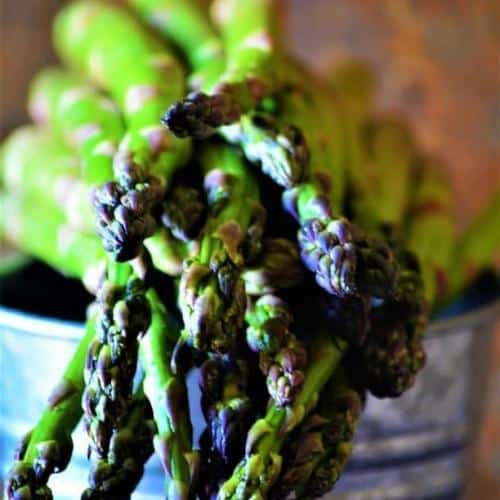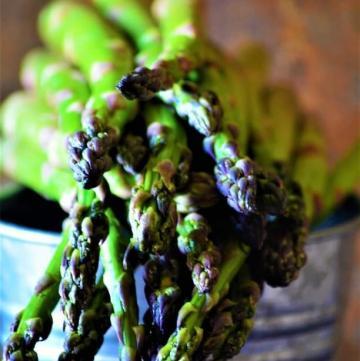 Baked Asparagus with Parmesan Cheese and herbs | Grilled Asparagus With Parmesan Cheese
Tender, crunchy, delicious, cheesy baked Asparagus with parmesan cheese & an array of flavorful spices!
Love this recipe? Click the STARS below to rate it!
Print
Pin
Rate
Ingredients
2 bunches Asparagus.

10 pods garlic chopped finely or minced.

1/4 melted unsalted butter.

3 teaspoons red chili flakes.

2 teaspoons dried oregano flakes.

1 teaspoon crushed pepper.

1/4 cup parmesan cheese.
Instructions
1. Wash the asparagus under running water and trim the hard ends.

2. Marinate with melted butter, chopped or minced garlic, chili flakes, oregano flakes, crushed pepper, salt and parmesan cheese.

3. Pre-heat your oven at 350 degrees F.

4. Lay flat all the asparagus on a baking sheet.

5. Bake for 10 mins or until done.

Enjoy!
Notes
Trimming the ends of Asparagus is a must, the end part is very hard and hence, it's not edible.
This baked asparagus with butter recipe can be prepared on a grill too.
PIN IT!
0