Goan Prawn Curry is a delectable, tangy, mildly sweet dish hailing from the city of Goa; it's packed with the coastal flavors & can be prepared easily for a quick meal.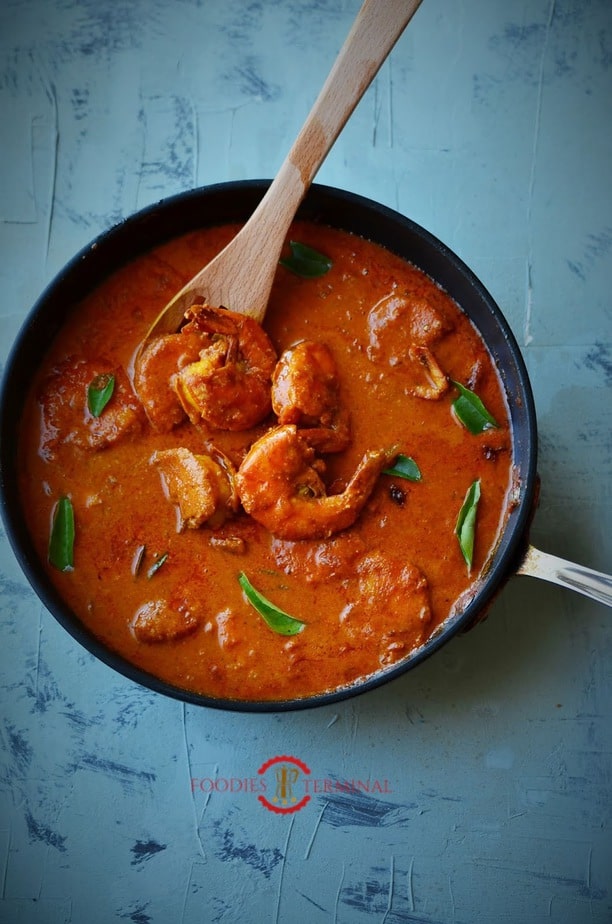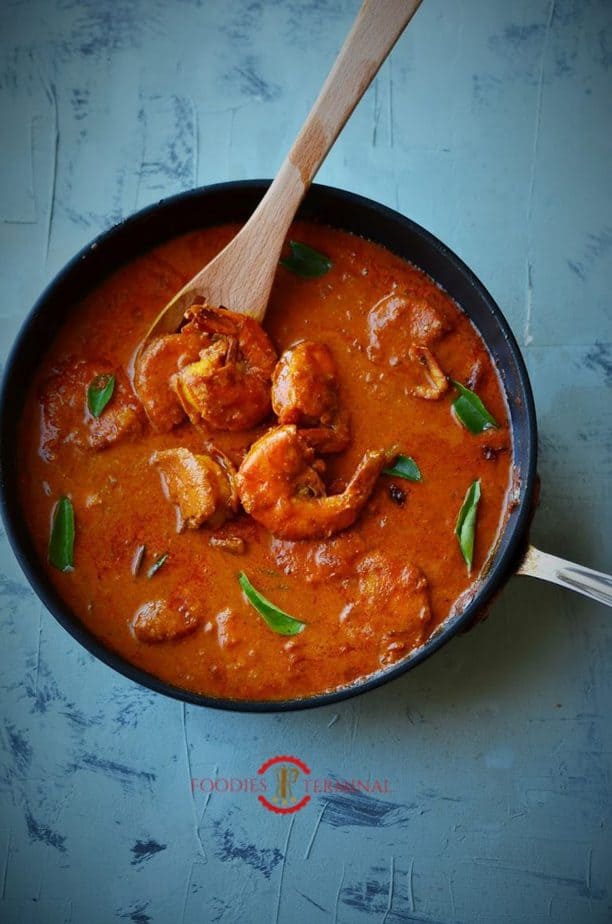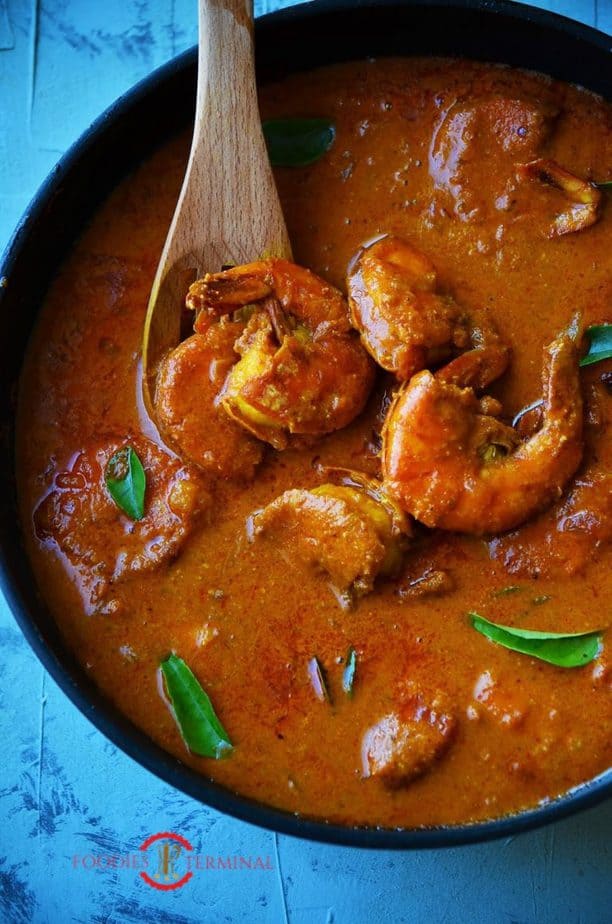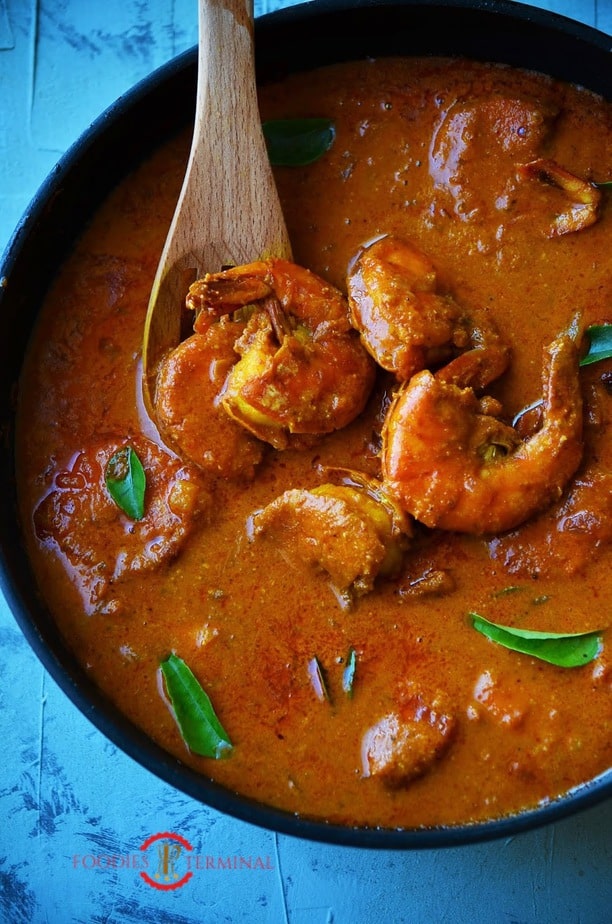 Hello dear readers! Today I am presenting you one of the most flavorsome and exotic Prawn curries from the pristine and lovely coastal city of India, Goa. If you are in love with Indian curries than you will surely love this mildly sweet & tart exorbitantly delicious Goan prawn curry that's popularly known as Prawn Ambot Tik.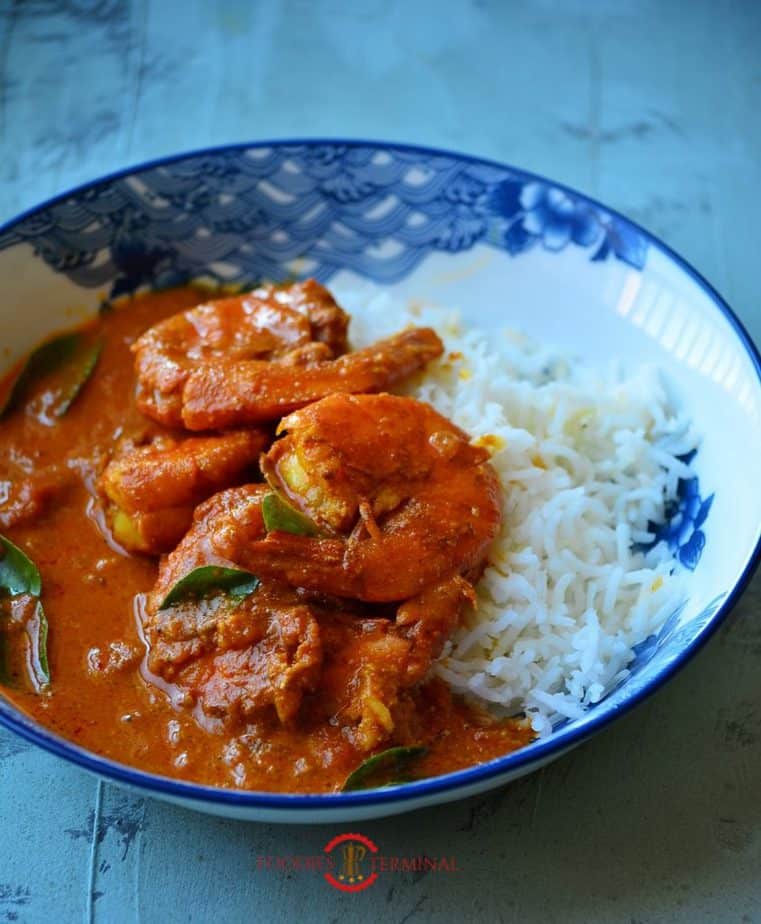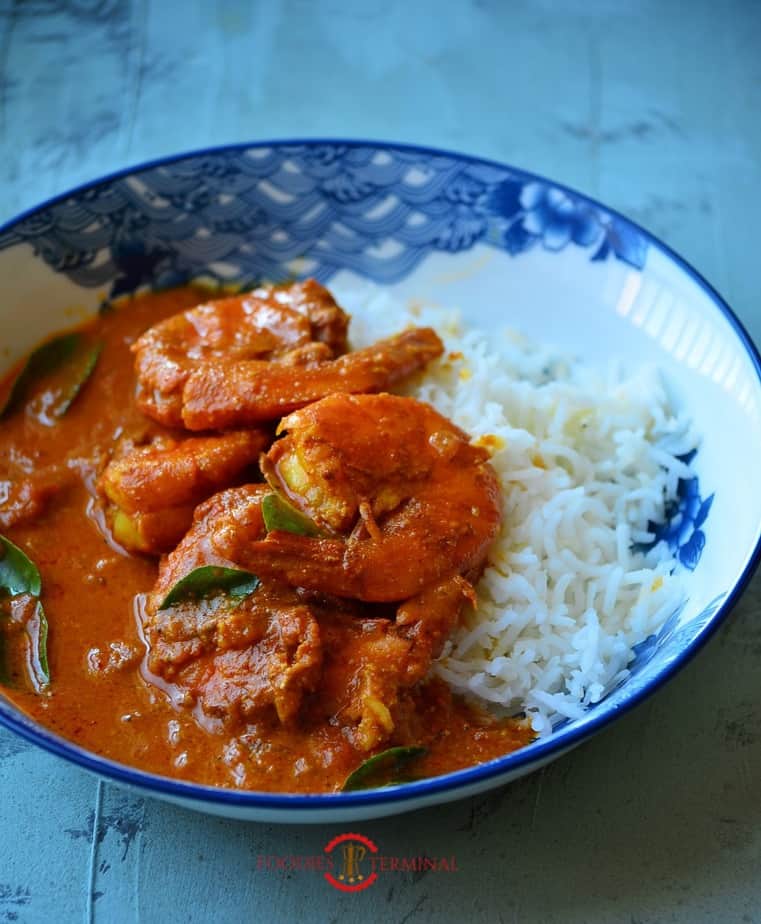 Goa being the dream destination for innumerable people all over the globe is not only rich with pristine beaches and beautiful landscape but its cuisine is equally rich, unique & versatile, it offers innumerable lip-smacking unique dishes that we love all the time. I have a special weakness towards coastal flavors and whenever I get the smell of Goan curries I just can't restrict myself from drooling. They are rich, fiery, hot yet very comforting and this tart Goan Prawn Curry is a no-brainer. Seriously, guys, this Prawn Ambot Tik is to die for, it's rich, creamy, smooth, full of flavors and intoxicatingly unforgettable. This Goan prawn curry will increase your undying love for prawns manifold.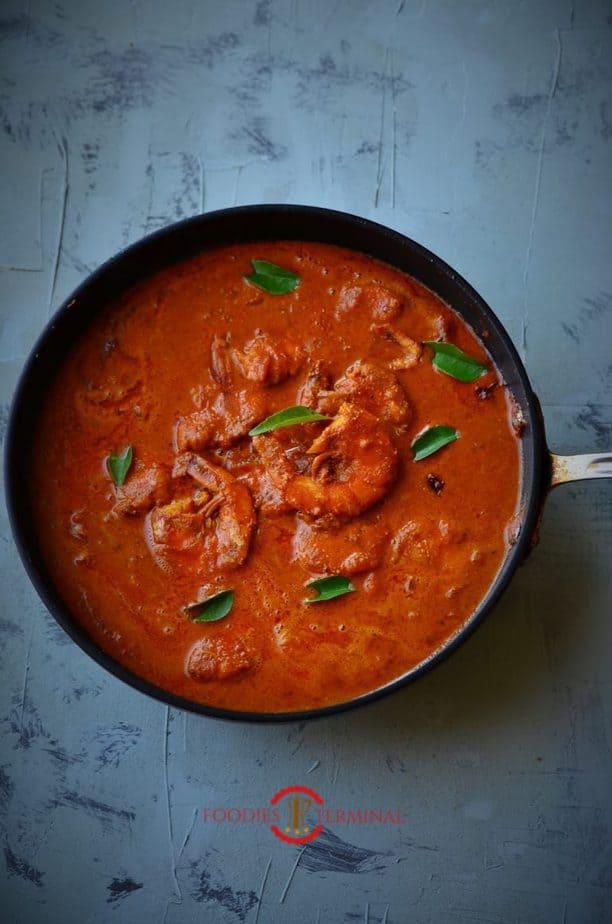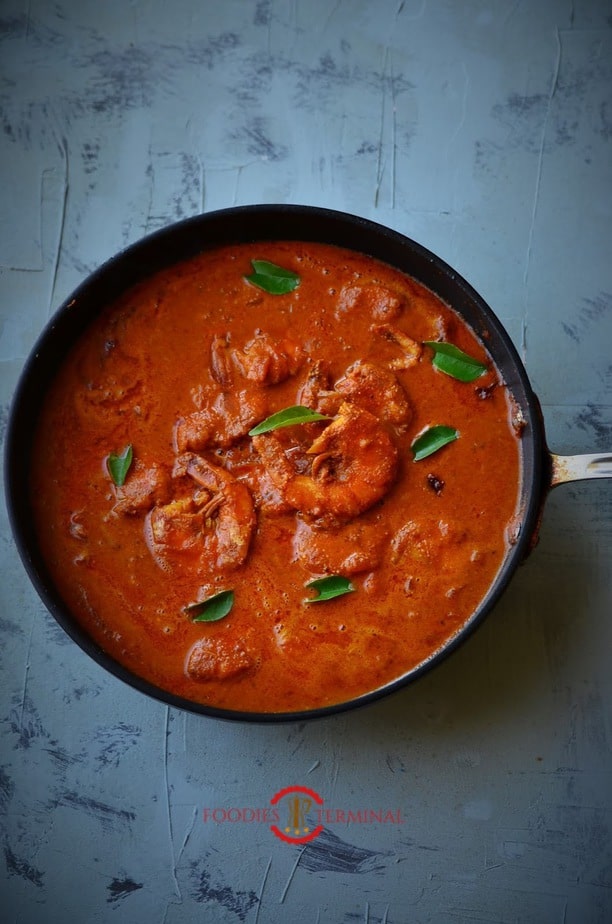 The colossal prawns dunked in coconut milk and fresh shreds of coconut is so enormously tasty that I don't hesitate to even scrape the sides of the bowl and lick it all off! It's needless to say that it's one of our most favorite Prawn curry recipes. We love to extensively relish this tart prawn curry with piping hot rice & that's how my Goan friend too enjoys her prawn curry from whom I collected this super awesome humble recipe.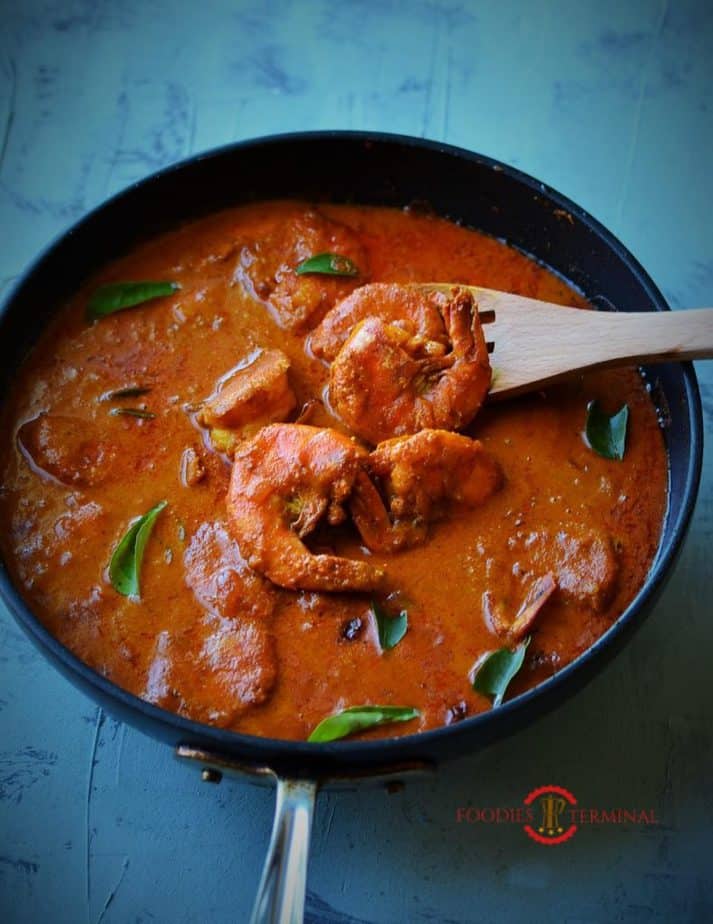 It's always wise to use the colossal or Jumbo prawns for the Goan Prawn Curry recipe because the colossal prawns will give you the best flavors. Freshly squeezed coconut milk creates magic in this recipe but if you cannot manage some freshly squeezed coconut milk feel free to sub it with the best ready made coconut milk that you can get hold of. I love to keep my colossal prawns' skin on because that way I extract the best flavors from the prawns and at the same time they do not curl indefinitely. But, if you want you can always use de-shelled prawns, your Prawn Ambot Tik will still taste extraordinary.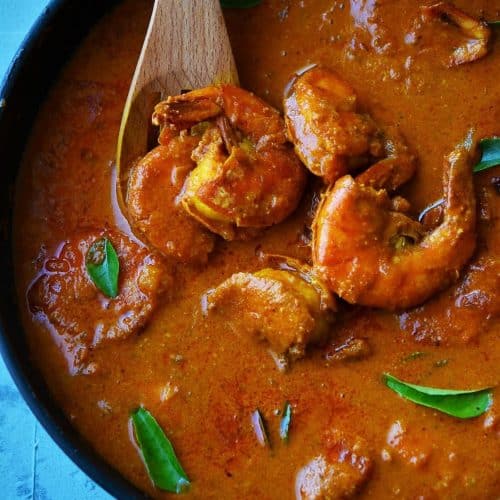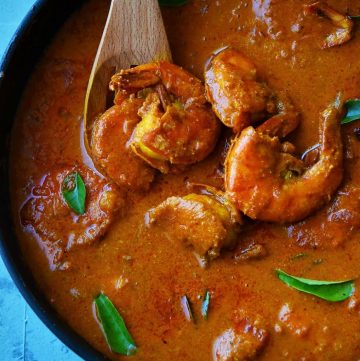 Goan Prawn Curry | Prawn Ambot Tik
Print Recipe
Pin
Rate
Goan Prawn Curry is a delectable, tangy, mildly sweet dish hailing from the city of Goa; it's packed with the coastal flavors & can be prepared easily for a quick meal.
Want more Recipe Videos?
Check out our Youtube channel!
Instructions
Wash and clean the Prawns under running tap water. Pat them dry. Smear ¼ teaspoon turmeric powder and salt according to taste. Heat 1 tablespoon extra virgin coconut oil on medium-high heat and fry the prawns until golden. Set aside.

Take all the above mentioned masala ingredients in a mixer jar and grind to a fine and smooth paste. Set Aside.

Heat the remaining 1 tablespoons extra virgin coconut oil on a pan over medium-high heat. When the oil is hot add the grated ginger and saute for a few minutes until the raw smell of ginger completely disappears.

Next, add the chopped onion and saute until the onion turns soft and translucent. Now add the chopped tomatoes. Saute until the tomatoes start to become mushy. Cover and cook for a few minutes until the tomatoes turn to a mushy paste.

Now add the masala paste, add salt according to taste and saute for a few minutes. Add ¼ cup water or more. Cover and cook for 10 minutes.

Add the fried prawns, cover and simmer over low flame for 3 minutes. Switch off the flames, garnish with fresh curry leaves (optional). Serve immediately.
Notes
Shell on Prawns impart more taste to the gravy, that's what I feel but feel free to use de-shelled prawns if you are not comfortable peeling the prawns while eating the gravy.
Colossal Prawns or Jumbo Tiger Prawns taste the best in this recipe. The Prawn flavor becomes noticeable. If using smaller Prawns do use fresh prawns because smaller frozen prawns do not impart any noticeable prawn flavor to the gravy.
Grind the masala ingredients to a very fine paste.
The prawns should not be fried for a very long time because they will become stiff and chewy.
After adding the prawns to the final curry do not boil for a very long time, just simmer the gravy with the prawns for 2-3 mins. Prawns tend to become chewy, stiff when cooked for a long time.
Adjust the tamarind according to your own taste preference. If you want a very tangy gravy do add more tamarind pulp. The above measurement is for a mildly tangy gravy.
You may adjust the water accordingly. For thinner gravy add more water and vice versa.

PIN IT!