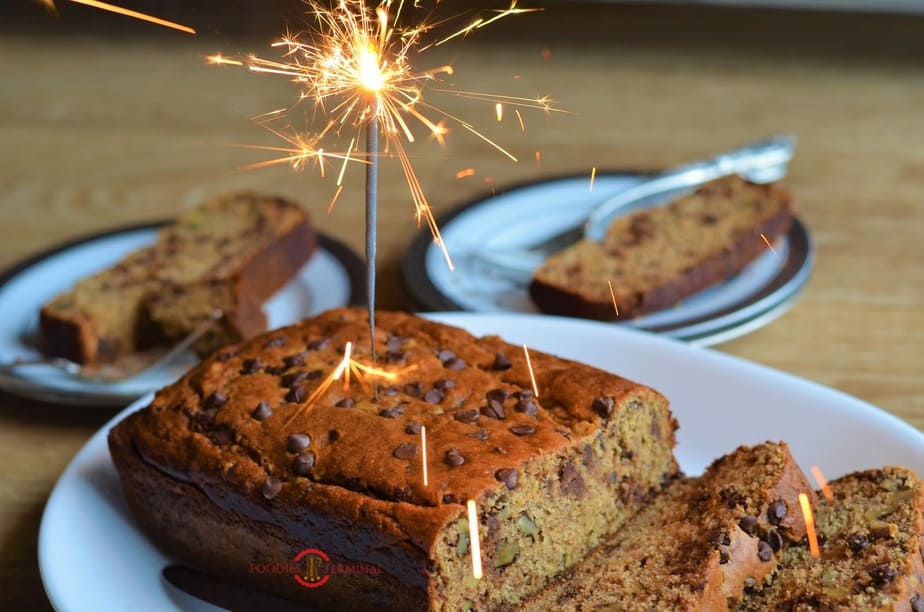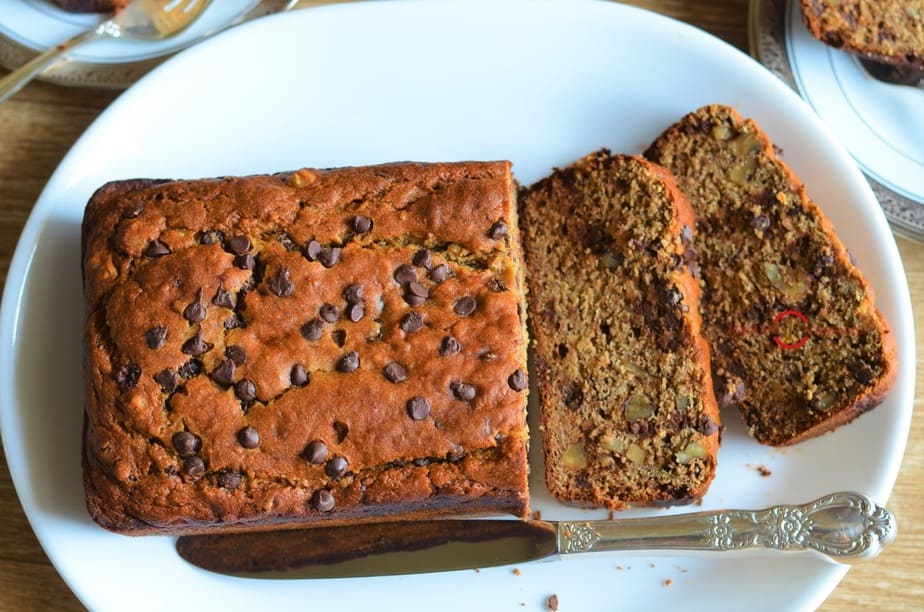 A little celebration goes a long way in life, simple things like the child's first enrolment in school creates an unforgettable and unsurpassed moment that stays with us forever. We truly build our lives on memories, so the merrier the better. Our 4 years old just completed his official school admission in Kindergarten last week and we decided to celebrate it in our own small way. My little man loves cakes according to him a celebration = cutting a cake! So be it, the baker in me jumped with joy and I knew that I will bake something "super healthy" as they call it! Paleo, gluten-free, sans all-purpose flour, sans sugar, yes I know the world of paleo baking is mysteriously wicked at times, but once you know your ingredients well, there's no coming back to regular bakes, they will definitely cast a spell on every healthy eater under the sun. Each and every bake is gorgeous, super delicious, and you may not successfully guess the sneaky little flours that constitute to create the lovely bakes in the paleo world. I am totally smitten by the power of the ancient flours and the magic it can do to the bakes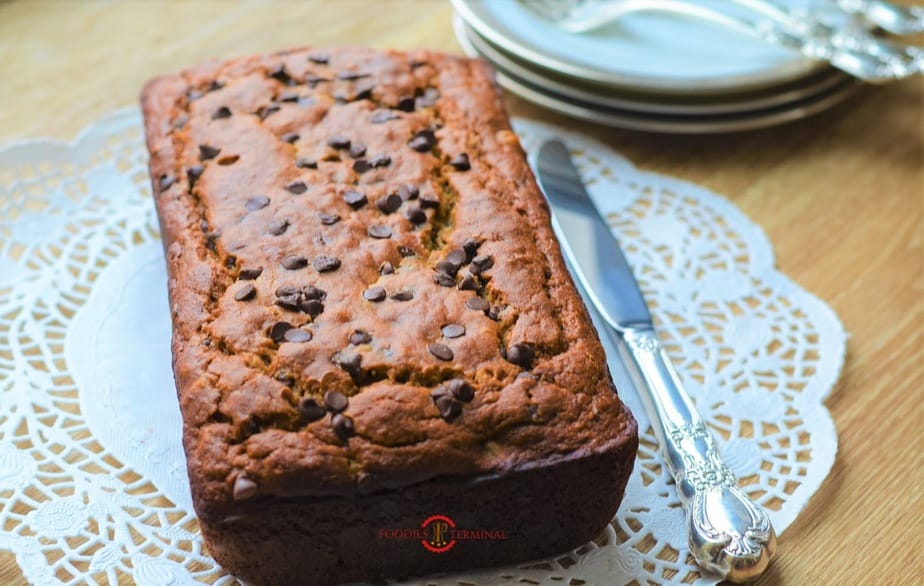 Our celebration cake is a Chickpea flour or garbanzo bean banana bread that has no sugar, no butter and it's officially gluten-free and very paleo. This is what you come up with when your family demands regular bakes quite often. Did the sound of chickpea flour aka garbanzo bean flour just make you roll your eyes? Well, let me confess you something even I had the same feelings while reading some fascinating paleo baking books. I had to bake it and eat it to believe it's superpower and I tell you that from then onwards I became a huge fan of all the ancient flours and bakes. The chickpea flour banana chocolate chip bread is a healthy bake that is very satisfying mentally, it makes-up guilt-free eating, it imparts a secure sense of pleasure and happiness increases manifold when you are able to offer your family with a healthy, delicious and nutrient-packed banana bread without all-purpose flour, butter and sugar! It's magical ain't it?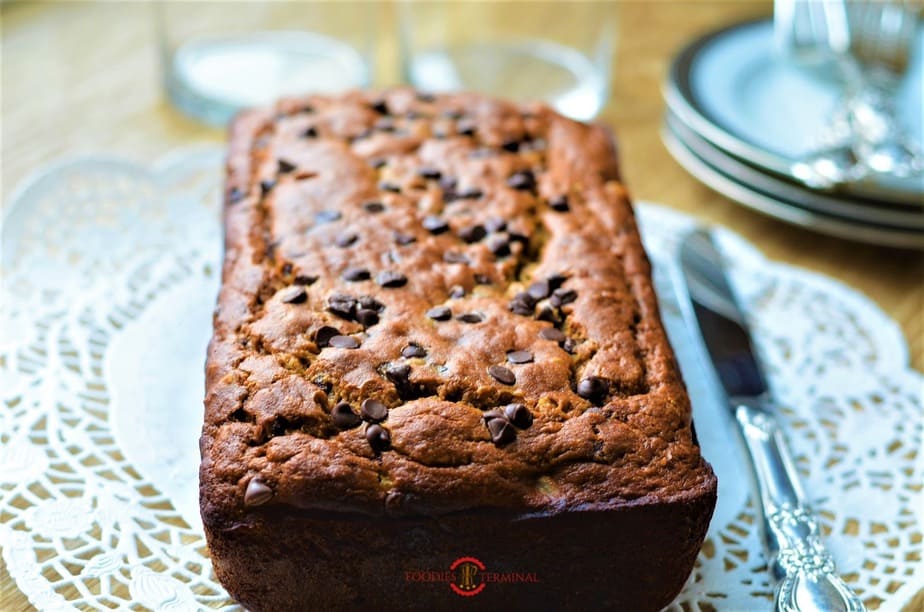 Let me tell you baking healthy doesn't mean that you have to compromise on the taste factor, if the recipe is good it will result in an awesome bake that can challenge any not-so-healthy counterparts. This Chickpea flour or garbanzo bean flour banana bread is one such bake that requires very few ingredients, no hidden tricks, no mess, you can easily alter the ratios according to your taste buds and it's oh-so-tasty and super healthy. This chickpea flour chocolate chip banana bread extracts the required sweetness from the ripe bananas, honey, and the dark chocolate chips/chunks. Hooray! there's no butter too! How amazing does that sound! It's the extra virgin coconut oil that will do the rest of the wonder.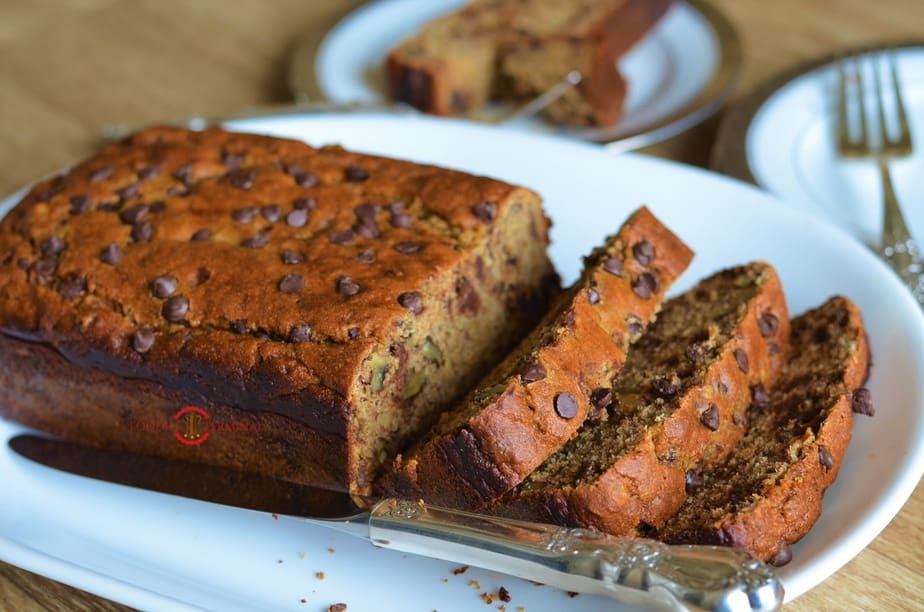 I wanted to test my super healthy chickpea flour paleo bread whether it truly did stand out as a tough competitor to its all-purpose flour counterpart and hence, I did not tell my husband about the sneaky little chickpea flour at all. And guess what he didn't even guess it and he mentioned that it's very tasty, he thought that it's the regular all-purpose flour banana bread, when I started insisting him to be a bit more imaginative he came up with whole wheat flour answer. It was a total win-win situation for me and I was extremely happy because the rocking chickpea flour banana bread passed the test from an inquisitive food critic in my home!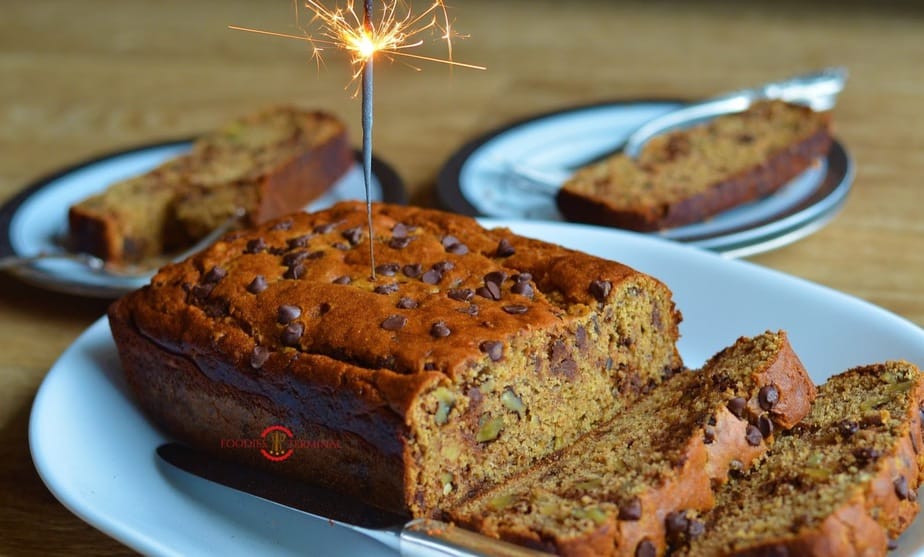 So, go ahead, trust yourself, trust this recipe, give it a try and bake a super delicious incredible guilt-free rustic and rich chickpea flour banana bread for your family. Go wild play with the add-ons, the honey, and the oil. Swap the walnuts with your favorite nuts, omit the chocolate chips, sub the honey with maple syrup or coconut sugar, it's your chickpea flour bread after all and you are the boss, so rule it and tame it well! Ssssh! don't tell your loved ones that it's garbanzo bean flour or chickpea flour banana bread, leave them to guess and enjoy the show!
In the meantime let me quickly tell you the recipe for the Chickpea flour banana bread.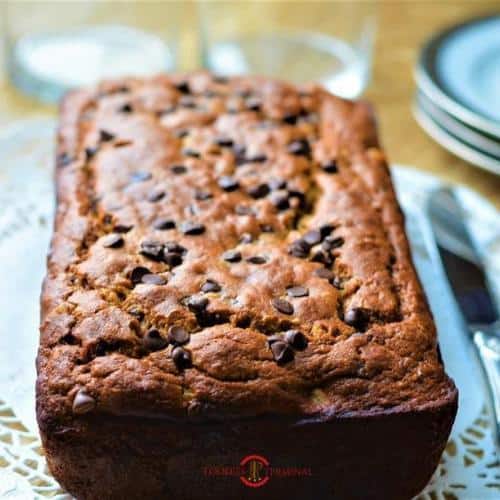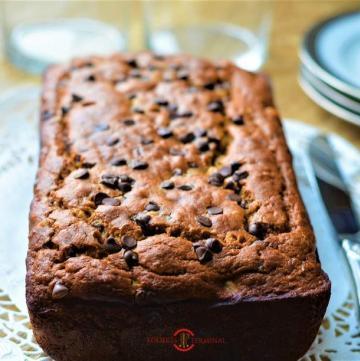 Gluten Free Chickpea Flour Banana Bread without sugar, without butter and without all-purpose flour- Tasty,Quick and Easy!
Print Recipe
Pin
Rate
Gluten Free Chickpea Flour Banana Bread without sugar, without butter and without all-purpose flour- Tasty, Quick and Easy!
Want more Recipe Videos?
Check out our Youtube channel!
Instructions
1. In a dry bowl sieve chickpea flour 4-5 times.

2. Add the other dry ingredients namely the baking soda, cinnamon powder, salt, and sieve together.

3. Next whisk the dry ingredients and set aside.

4. Peel the ripe bananas and mash them completely with a fork, set aside.

5. Add the honey, apple cider vinegar, melted and cooled coconut oil and the eggs to the mashed bananas and mix well until well incorporated. Everything should look nice and creamy, there should be no lumps at all.

6. Next slowly add the dry ingredients and mix gently until well incorporated, don't over mix.

7. Next add the chopped walnuts and the chocolate chips and gently fold in.

8. Pre-heat the oven to 350 degrees F.

9. Spray a 9″x5″ pan generously with canola oil spray or any oil spray, this is very important otherwise the banana bread will stick and burn. Please don't avoid this step.

10. Pour batter into the pan.

11. Bake for 40 minutes or until a skewer comes out clean when inserted in the center of the chickpea flour banana bread.

12. Take out from the oven and allow it to cool in the pan for 30 minutes before removing it to the cooling rack.

13. Slice it when completely cooled down.

Enjoy!
Notes
The add-ons may vary according to your choice and taste, walnuts may be substituted with pecans or almonds.
You can add raisins and coconuts flakes.
The pan should be well sprayed with oil to avoid any disasters.
Can be stored in cold climates at room temperature when covered with a clean cotton towel for up to 2-3 days.
Refrigerator and freezer friendly.
You can make your own chickpea flour at home if you have a powerful mixer like Vitamix handy. I bought mine from a health food store.