Easy step-by-step recipe guide of Gluten-free Almond Flour DIY. It's a quick & economical gluten-free nut flour recipe that will help you to make super awesome healthy gluten-free bakes.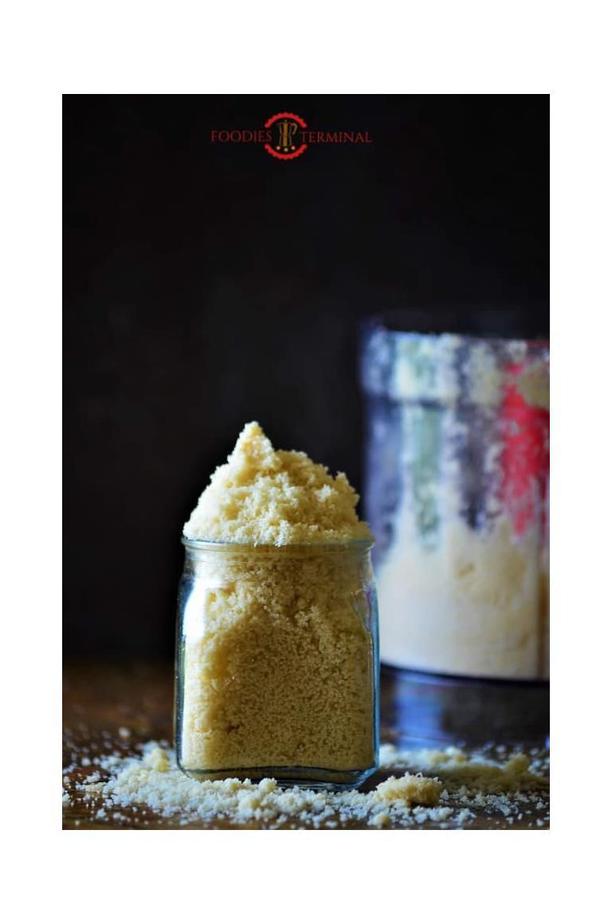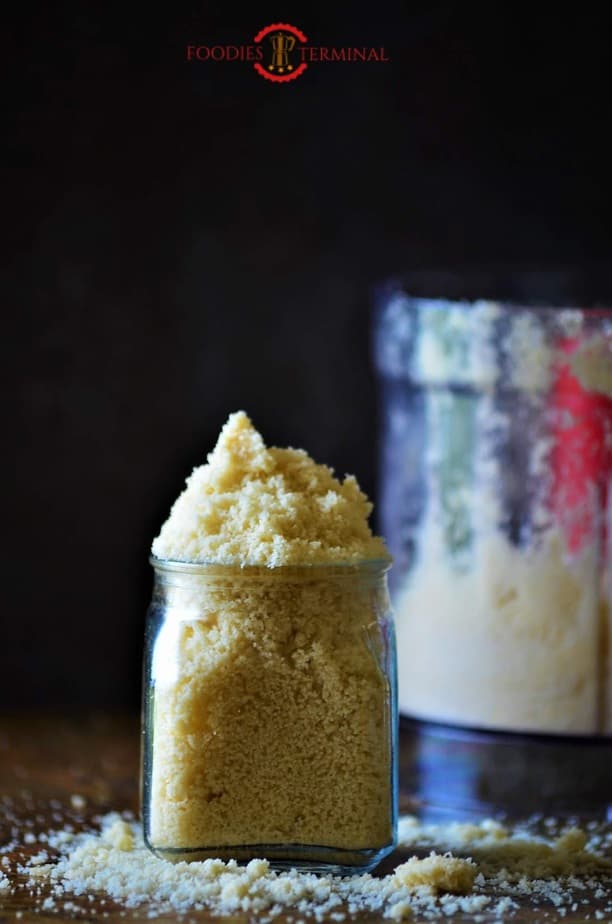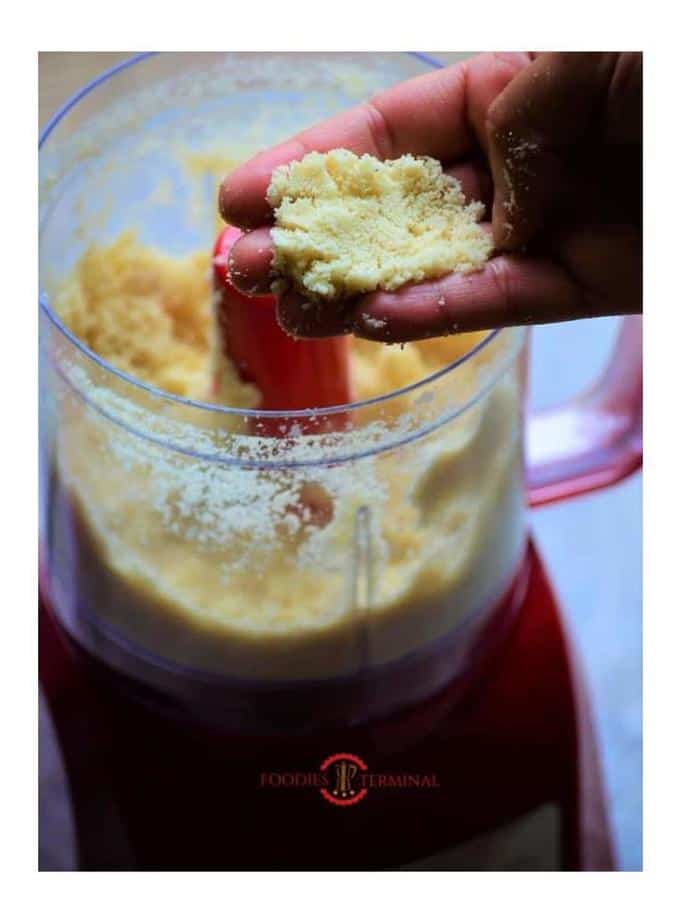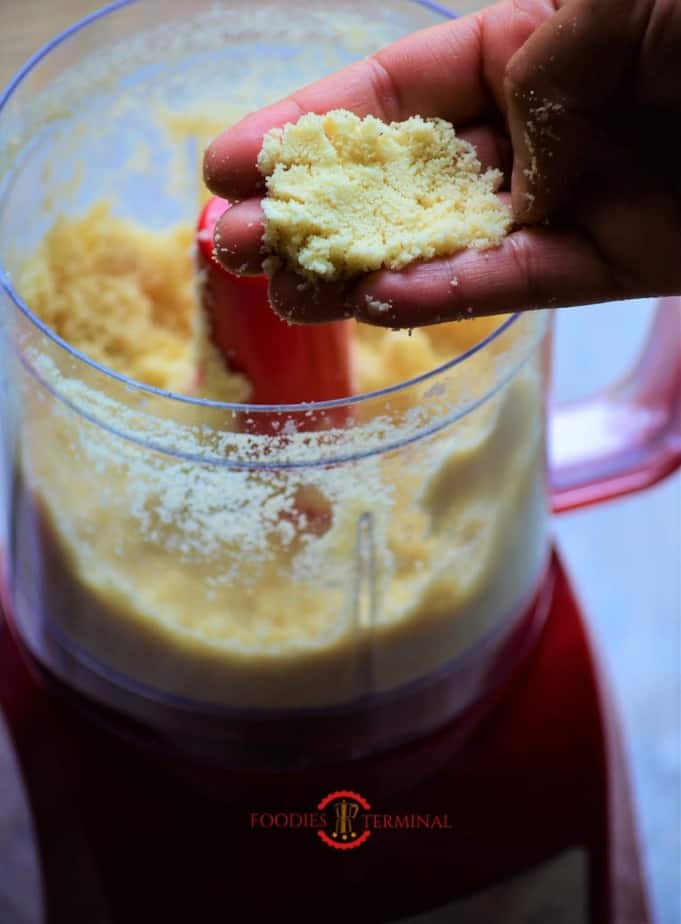 Almond flour is a fantastic addition to any bake, it imparts a fabulous texture & tastes supremely delicious. Nope, to enjoy this gorgeous & delightful flour you need not be on a gluten-free diet! You can still be on a gluten-laden diet and relish this gluten-free Almond Flour recipe.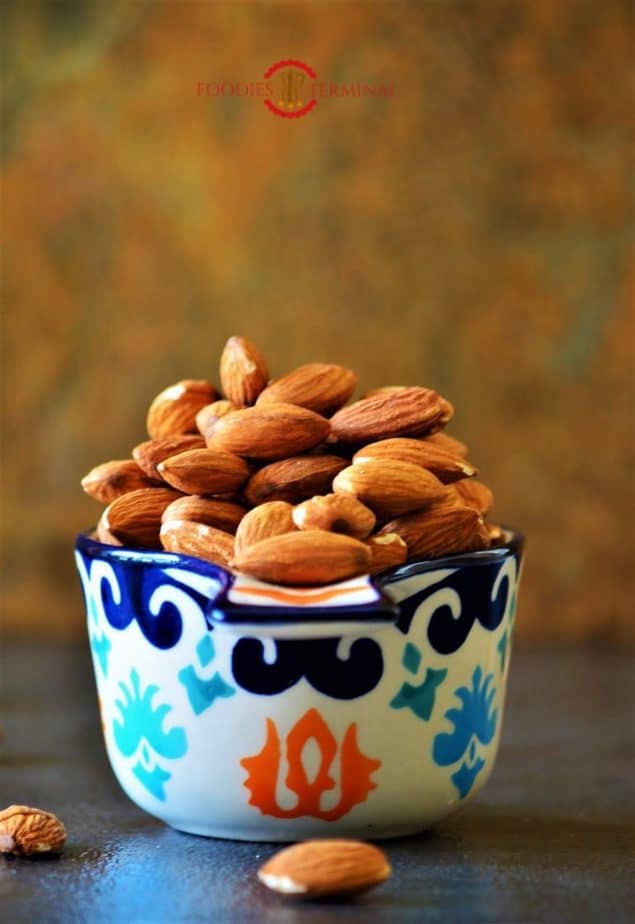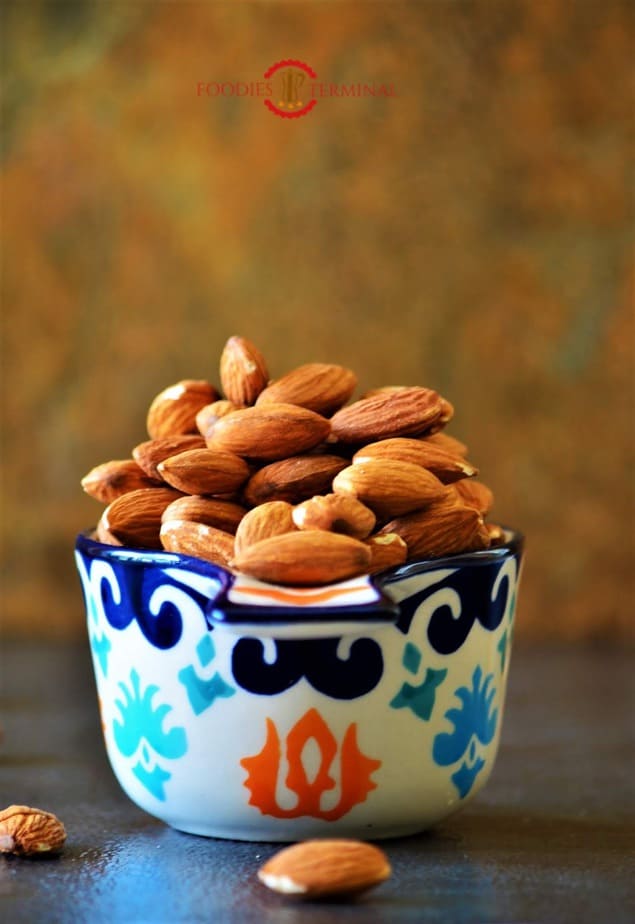 Almond flour is that one versatile flour that imparts all the worlds goodness into any baked item. But it's better to remember just one thing and that one thing is utterly important, almond flour does not behave like regular flours, it behaves differently and absorbs moisture differently. Hence, if you are looking forward to tweaking a recipe and replacing all its all-purpose flour content or gluten-free flour content with almond flour than you better not do that…I warn you! It will be a total disaster!
Almond flour has a different density & texture and hence it absorbs moisture differently than regular flours that are very fine. You can substitute 1 cup all-purpose flour from any recipe with 1/2-1/3 cup of almond flour approximately. It totally depends on what recipe you are making, the ratio varies accordingly.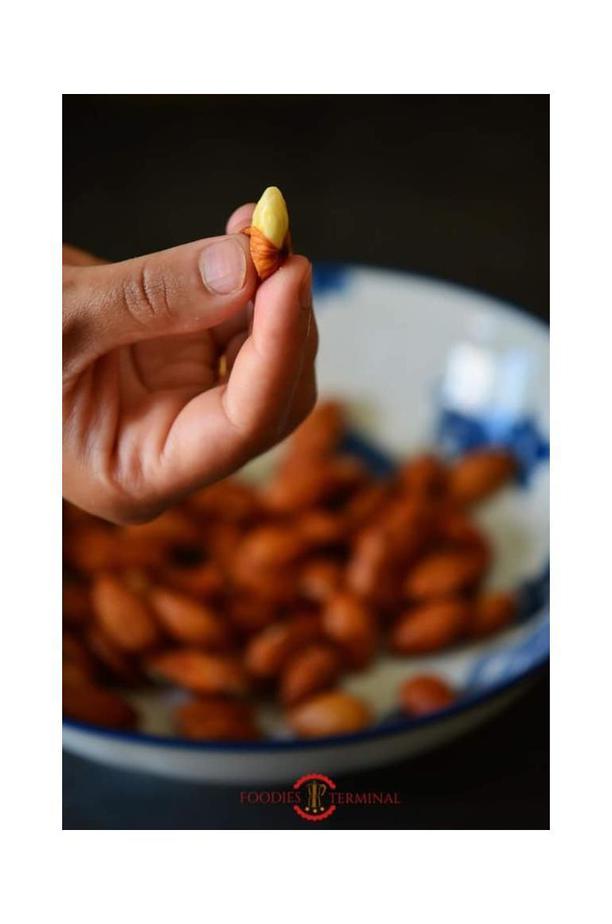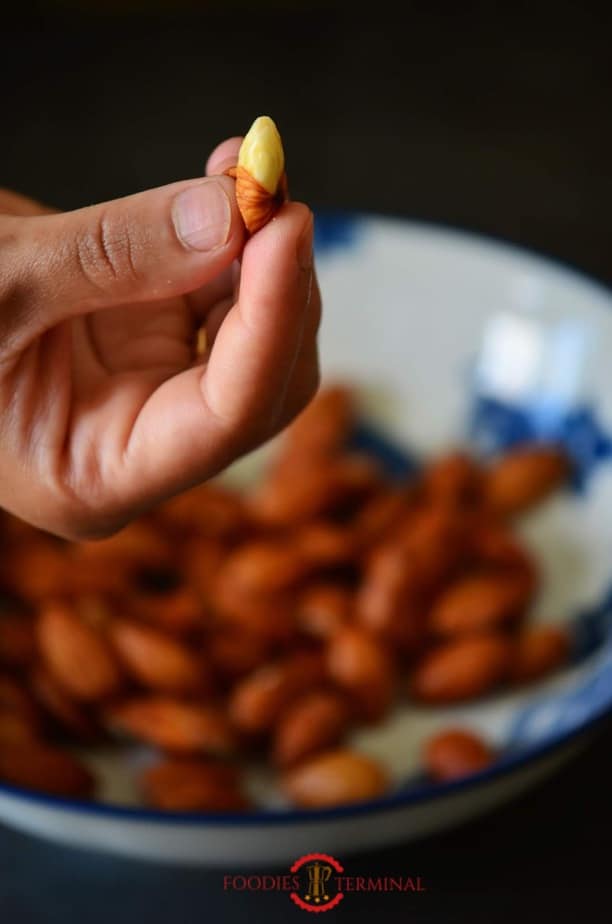 Whether you are on a gluten-free diet or not you must try out Almond flour recipes at least once in your lifetime! I guarantee goodies made exclusively with almond flour tastes even better than the nuts!

I understand almond flour is not pocket-friendly, almond nuts are so expensive and hence, the nut flour is notoriously expensive too. That's why I decided to make an exclusive post on How to make Almond Flour at home with the step-wise pictorial tutorial. Now, you can adopt this economical route to make your own almond flour at home and use them freely in your baked goodies.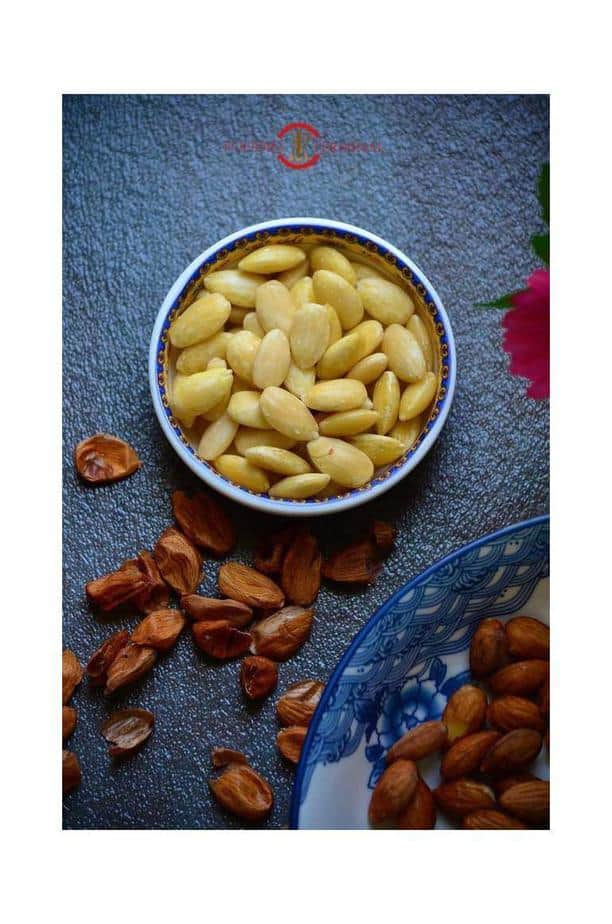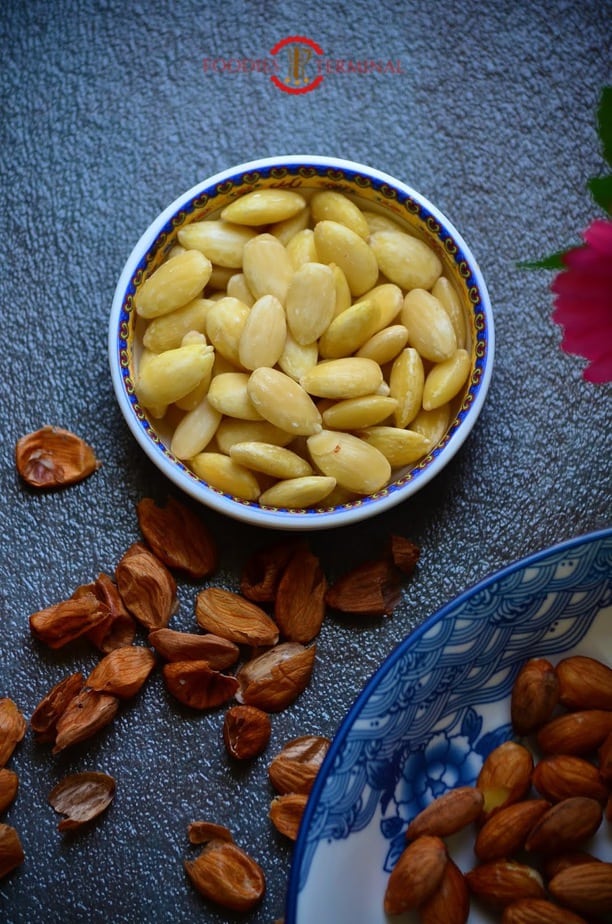 The Almond flour DIY that I am going to share today includes all the tips & tricks that I have acquired with a couple of failures. Yes, I faced a few hurdles on the way & this particular almond flour DIY is not as easy at it seems. It is tricky and it might challenge your patience at times but it's not impossible. But, if you follow this recipe to the T you will surely nail this Gluten-free Almond Flour DIY at one go!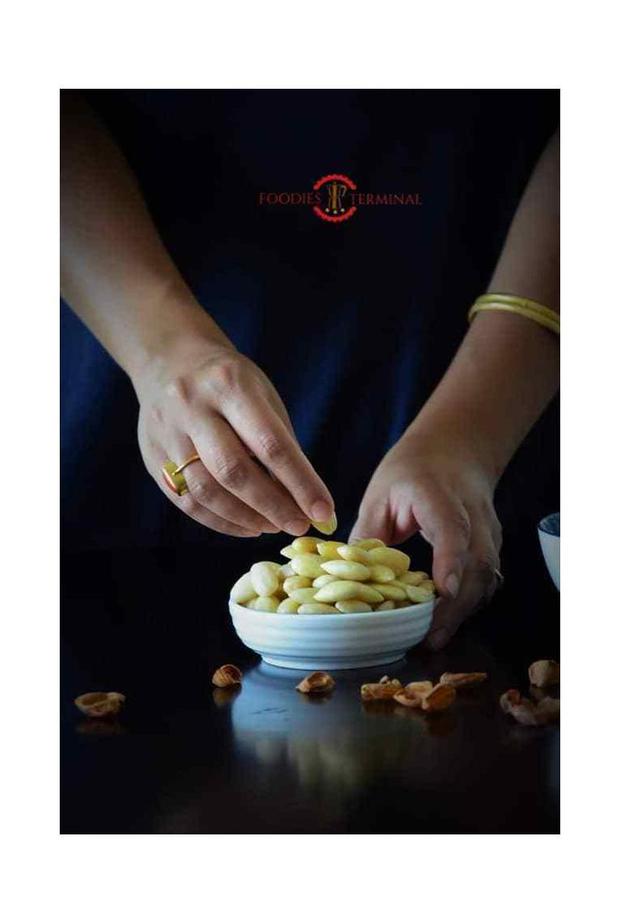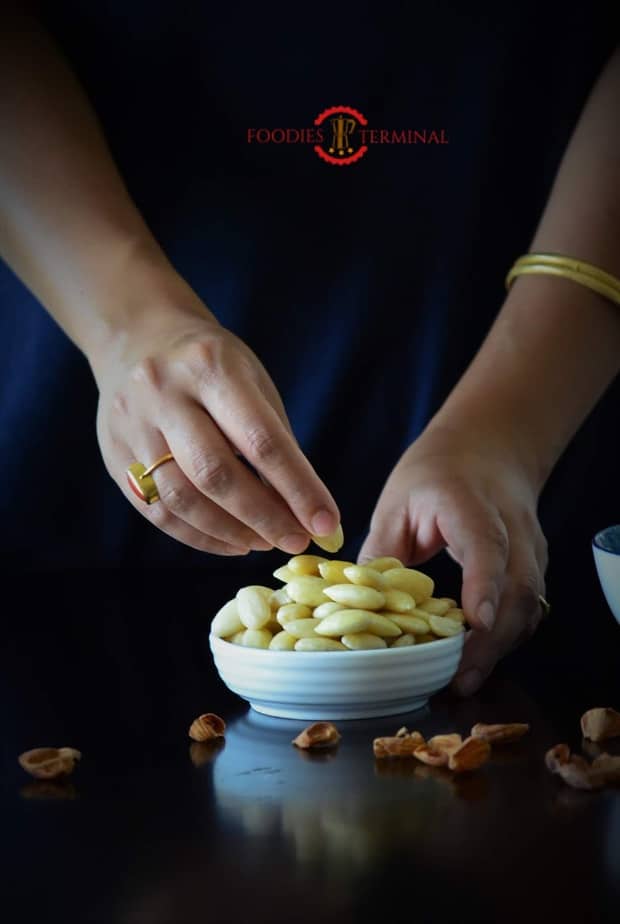 I have used here organic almonds and I have soaked them in hot water for 5 minutes. You should be very careful while soaking them, we do not want our almonds to drink lots of water …Lol! overly soaked almonds that have lots of water content are not happy almonds in this recipe. This step is a bit tricky, just follow my guide to end up with pleasing results.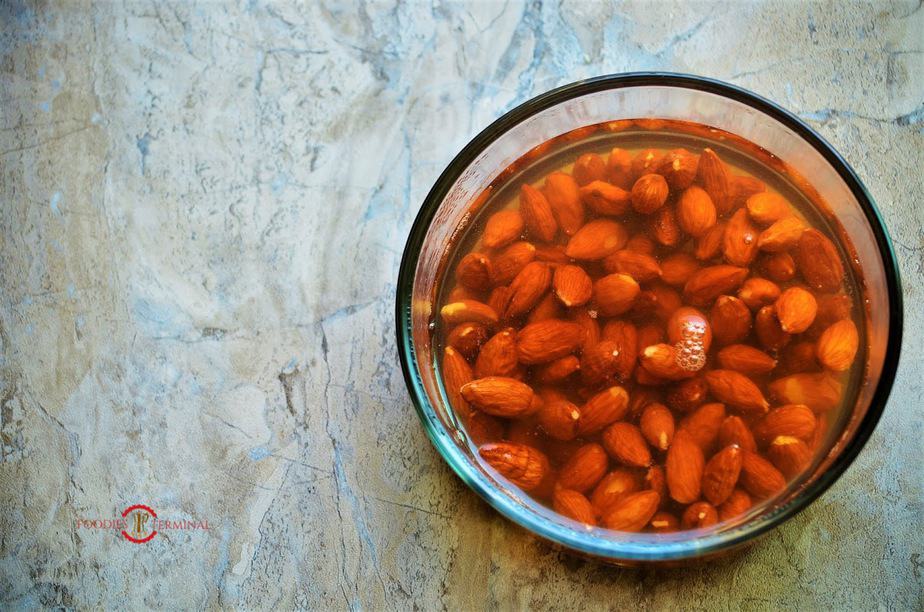 I prefer flash soaking them for 5 mins in hot water. It's enough to make the skins loose and peel them off easily. Don't boil them. Instead, bring the water to a boil and soak them exactly for 5 mins. Immediately cool them down under running water and strain. After straining peel the skins from the soaked almonds. You will notice that the skins are just sliding off the body. You will have absolutely beautiful blanched almonds. Unit conversion.

You need to control all your excitement at this stage and give them a good pause because now you need to completely dry out your blanched almonds so that not a single trace of water remains. So, leaving them laying flat and sparsely populated on a baking tray overnight is the key to get perfectly dry blanched almonds. And perfectly dry blanched almonds will give you the best almond flour with best results. This is very very important so do not rush and be tempted to grind moist blanched almonds, that might seem dry to you but there's lots of latent moisture hidden in those faintly moist nuts that's enough to completely ruin the almond flour! So, dear readers just hit the bed for a good nights sleep and don't mess up with your almonds just leave them to air dry overnight.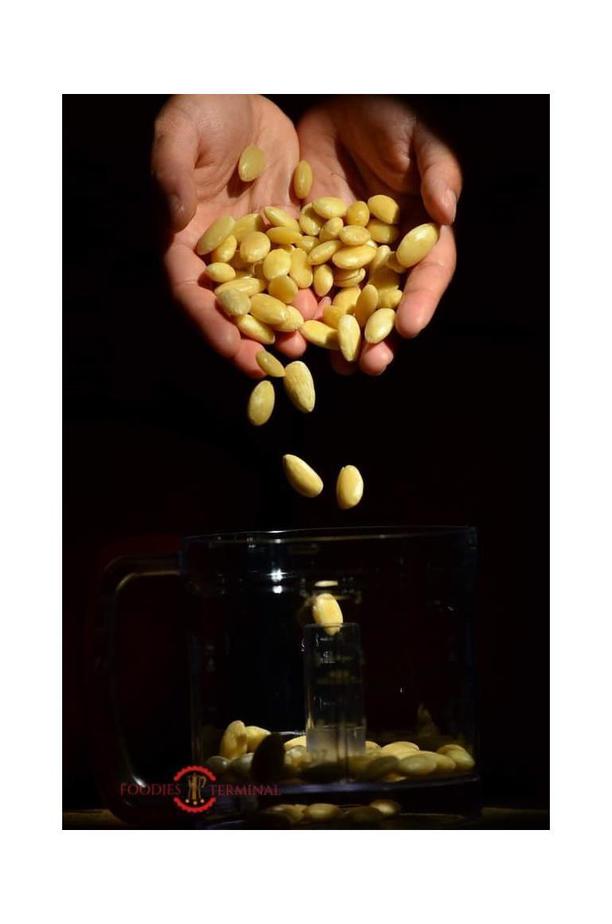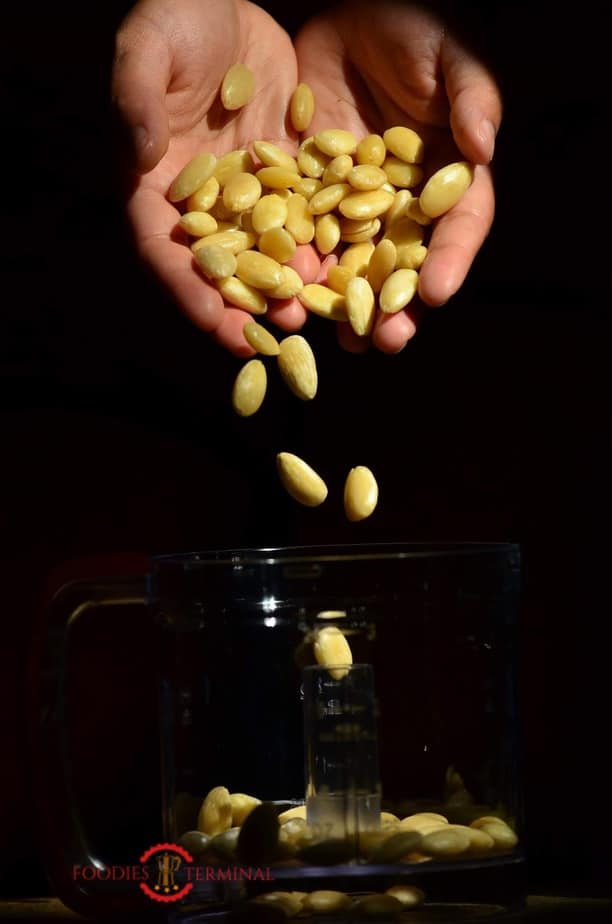 Once you get up in the morning you will be happy to see your blanched almonds perfectly dry and all set to get in the food processor or any other powerful grinder for a good churn. This is the most tricky part, if you grind them a bit more you might end up with almond butter….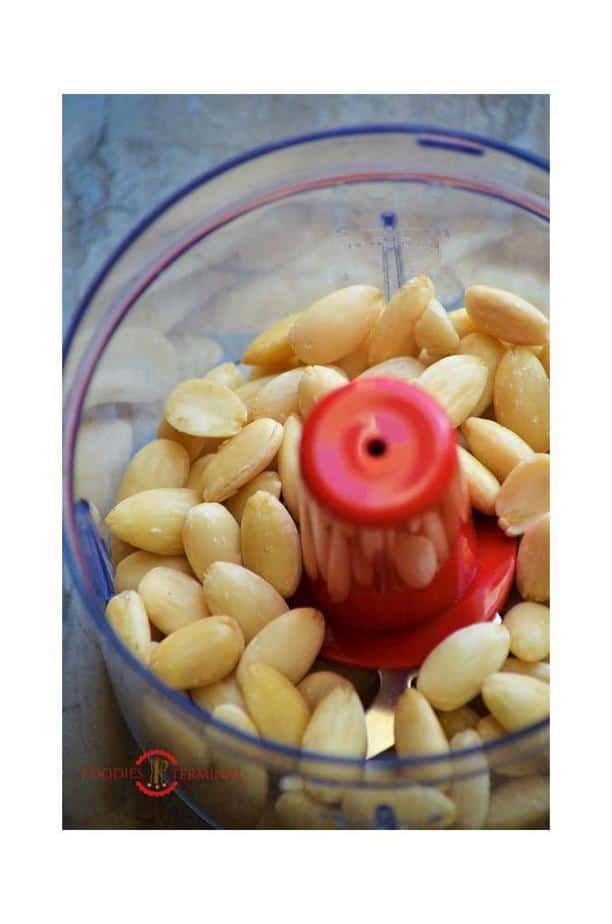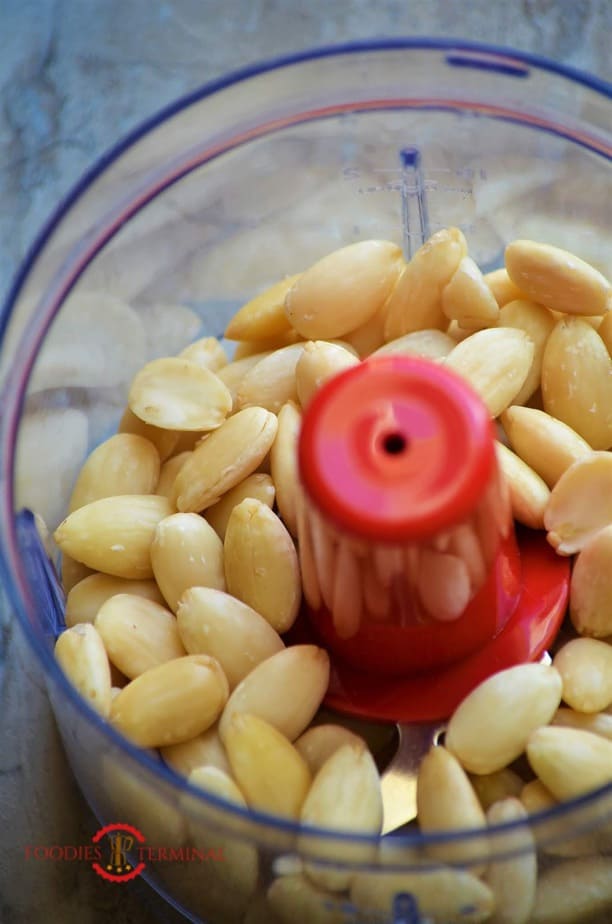 The best thing you can do is to pause and grind until you receive the desired consistency. Do not grind them at one go ever! Just give them a good churn, then pause check and churn. Repeat this process until the blanched almonds turn into a fine flour. Sieve the flour 4-5 times and give the coarse pieces one more churn in the food processor. Store in an airtight container at room temperature for 8 weeks or in the refrigerator for longer.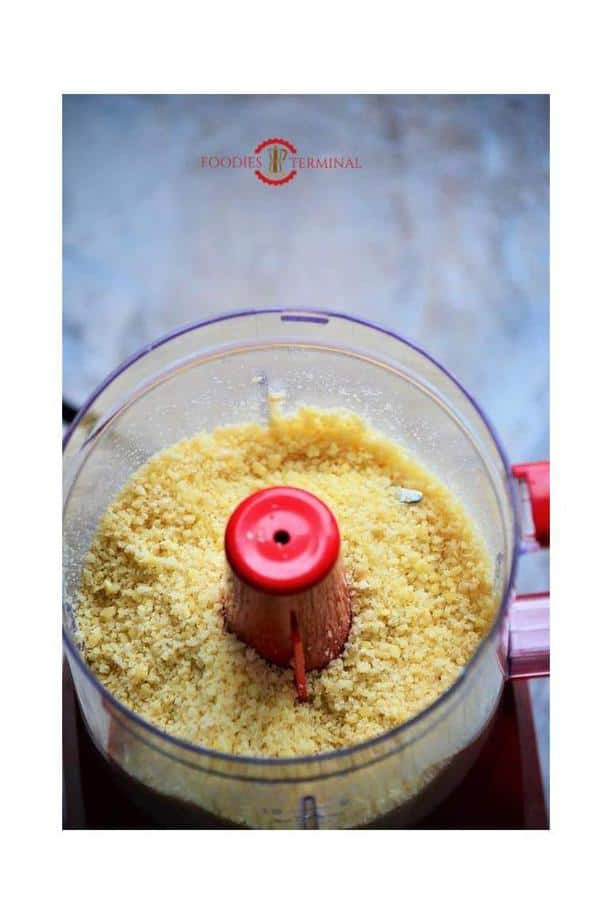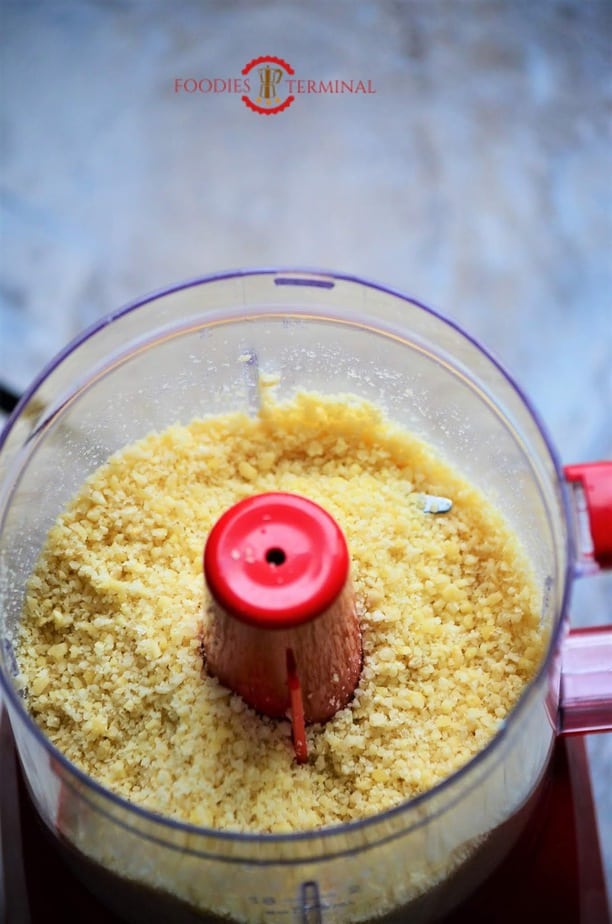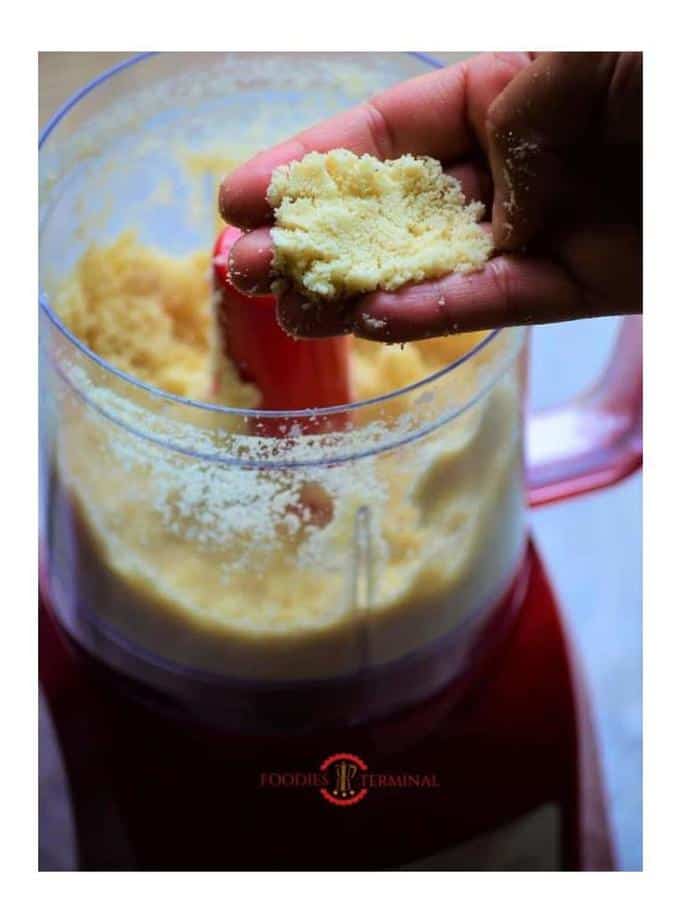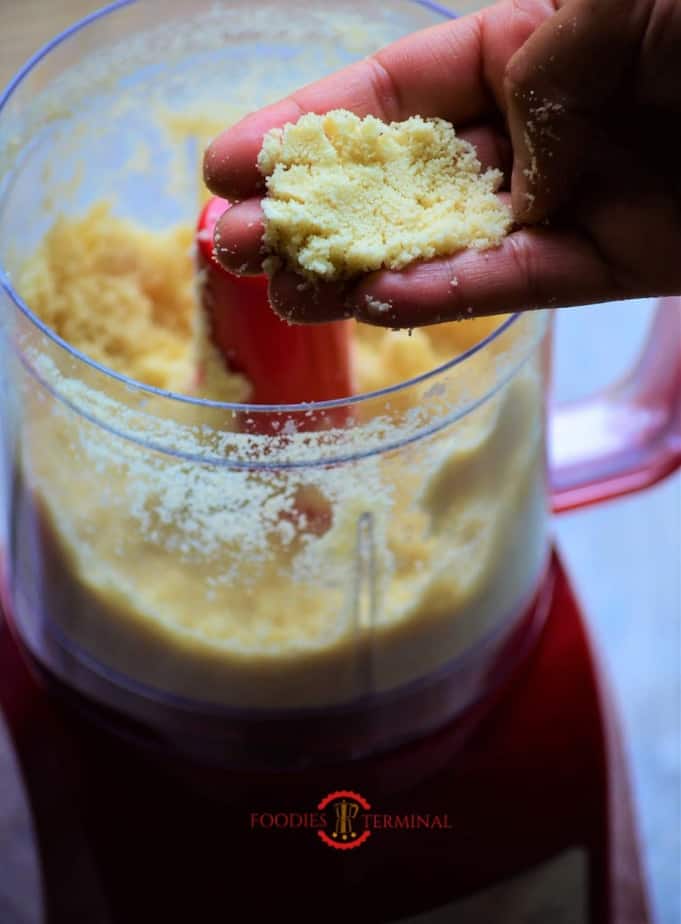 Once you make your gluten free nut flour at home, do try out these awesome crispy & light almond flour shortbread cookies that I made a few days back and if you want to make your own almond butter too at home do check out this amazing almond butter recipe.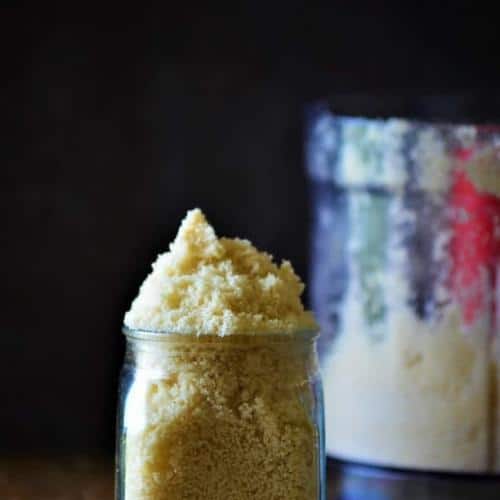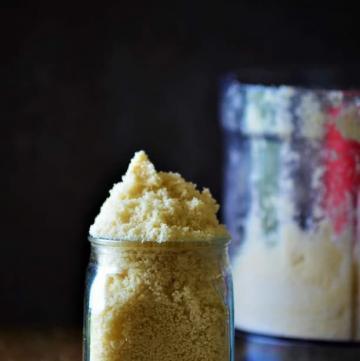 How to make Almond Flour from Blanched Almonds | Almond Flour DIY
Print Recipe
Pin
Rate
Easy step-by-step recipe guide of Gluten-free Almond Flour DIY. It's a quick & economical gluten-free nut flour recipe that will help you to make super awesome healthy gluten-free bakes.
Ingredients
1/2 cup organic almonds with skin.
Want more Recipe Videos?
Check out our Youtube channel!
Instructions
• Bring 2 cups water to boil.

• Soak 1/2 cups almonds in the boiling water for 5 minutes.

• After 5 minutes strain the soaked almonds and cool them down immediately under running tap water.

• Peel the skins of the almonds.

• Next lay the blanched almonds flat on a clean & dry baking sheet.

• Leave them overnight to air dry completely.

• Next take the blanched almonds in a food processor and give them a good churn.

• Pause and churn until you achieve the desired flour-like consistency. Please note that nut flours are not as fine as all-purpose flour.

• Sieve them a few times and churn the bigger pieces or the lumps one more time.

• Store in an airtight container.

Enjoy!
Notes
Do not boil the almonds, instead soak them in very hot water. We just want to make the skin wet, so that it comes off easily, we do not want any water in our nuts.
Flash soaking them for 5 minutes will prevent the almonds from soaking up a lot of water.
Air drying the almonds for at least 8-10 hours is a must.
Do not grind them at one go ever, instead churn, pause & repeat until you get a flour-like consistency. This will prevent the nuts from attaining a buttery consistency.
Sieve the gluten-free nut flour a few times and churn the lumps or bigger pieces one more time.
The home-made almond flour from blanched almonds can be stored airtight container for 8 weeks at room temperature & can be refrigerated for longer shelf life.
Blanching the almonds at home will give you the best gluten-free almond flour as compared to store bought blanched almonds.
For beautiful nut flour the nuts has to be completely dry.
PIN IT!