Only 3 ingredients no churn magic – Luxuriously smooth and silky vanilla ice-cream bursting with an intense vanilla flavor! A never ending love story that continues forever and ever…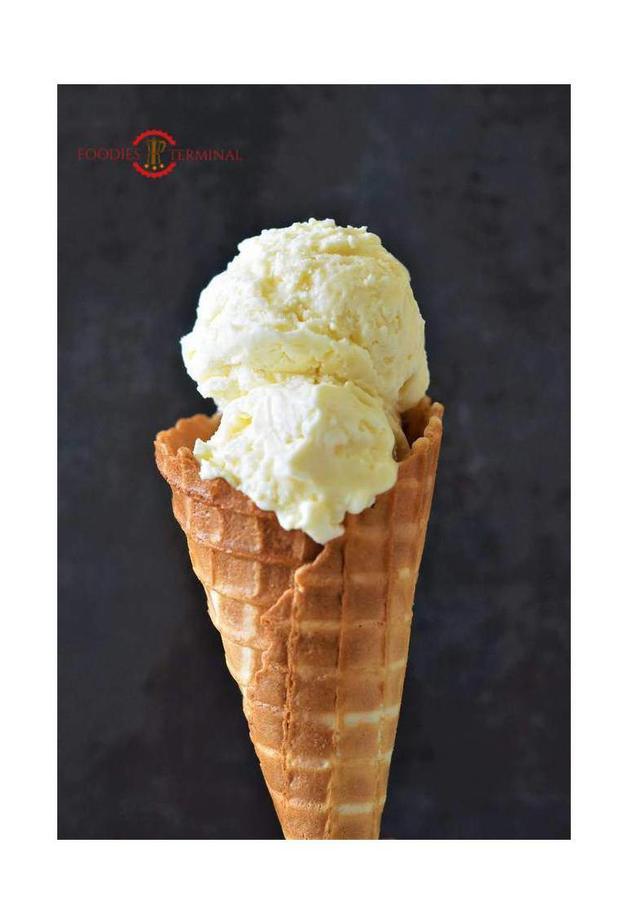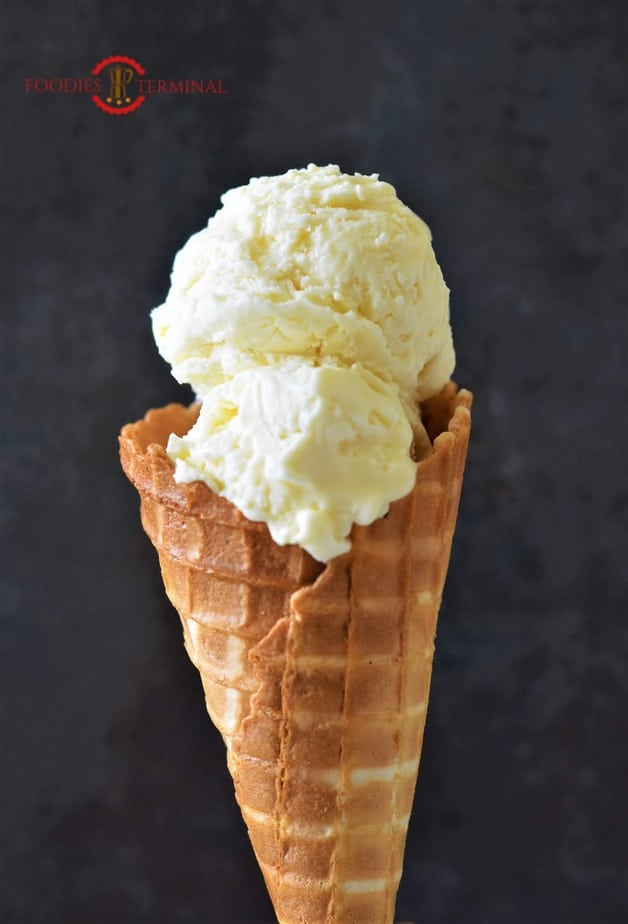 No summer is complete without an ice-cream and life is completely incomplete without an ice-cream. What say?
This luxurious, creamy, silky and drool-worthy cold dessert rules the hearts of various age groups, equally loved by all any time of the day and any month of the year! I have so many childhood memories particularly associated with this incredible summertime favorite. The holler of the ice-cream man during the summer months and the ding-dong bell of his ice-cream cart are as fresh on my memory as a fresh dewdrop on the grass blade in the early autumn months. The joy knew no bound when summer rolled in after spring and we as children waited with bated breath to taste myriad flavors of the famous chilled dessert – ice-cream.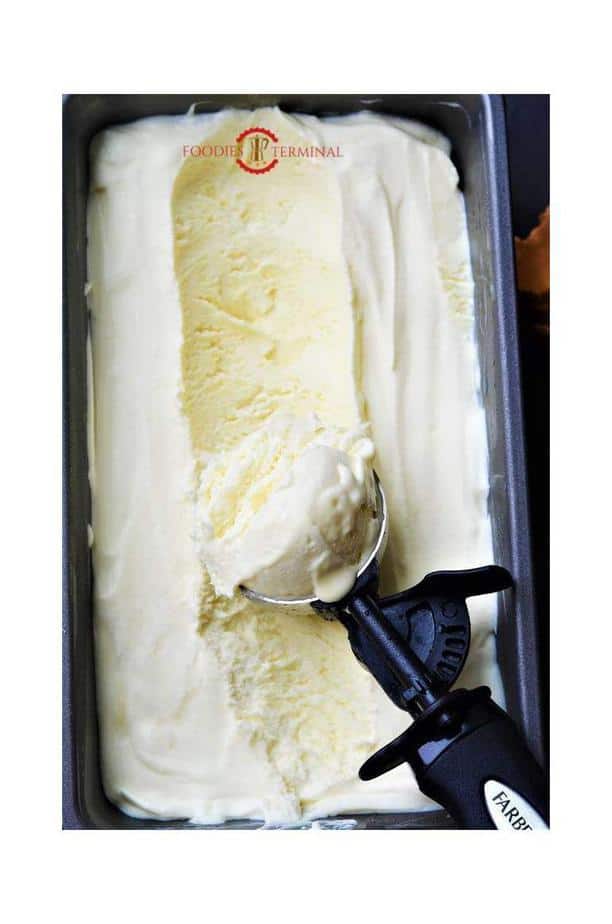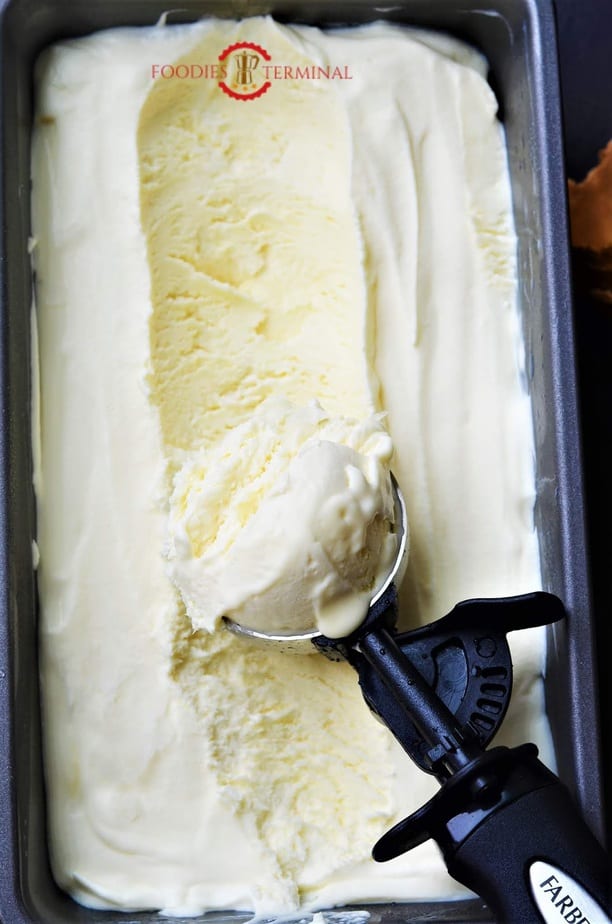 The silence of the nap oriented tropical summer months in my home country India was filled with so much joy, the shrill voice of the ice-cream man created an intense flutter in our little hearts and we ran without slippers to grab our favorite flavors. Our summertime happiness revolved around a scoop of ice-cream and every time we got one our happiness soared high! With these lively and wonderful memories, I went ahead to prepare this awesome, delectable, intensely vanilla flavored creamy ice-cream, because this is my all-time favorite flavor.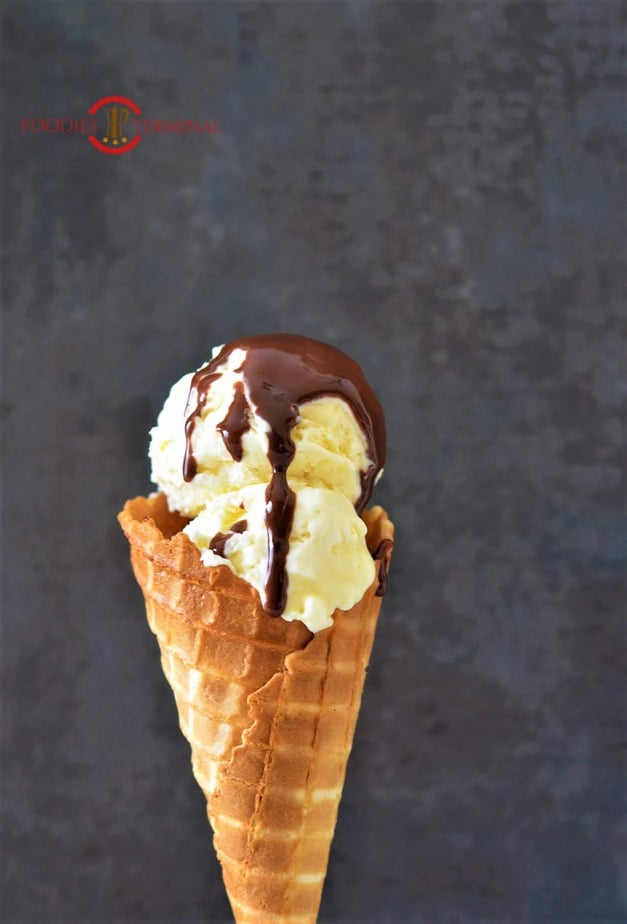 The intensely flavored vanilla ice-cream tastes just like the ones sold in the local ice-cream parlors like Dairy Queen in the USA. Rich, creamy, so luxurious and filled with the old world charm. This recipe involves no ice-cream maker and is devoid of any manual churns at all. No fancy ingredients required to make this exquisitely tasty vanilla ice-cream, you just need 3 ingredients and you are all set for the fabulous show! If you plan to relish it as your post-dinner indulgence than I have a good news for you – whip away your heavy cream to all its glory and set your ice-cream while you set your table for lunch. Yes, it is as simple as it sounds. It's an extraordinary moment to watch your creamy heavy cream transforming into soft, fluffy, cloud-like magical peaks. It's a kid-friendly recipe and I always love to make it with my 4-year-old son. It's a very simple recipe and thus enjoyed so much by small children, they are not overwhelmed and bored with complicated and long steps. Super quick recipe perfect to keep their tiny amount of patience intact.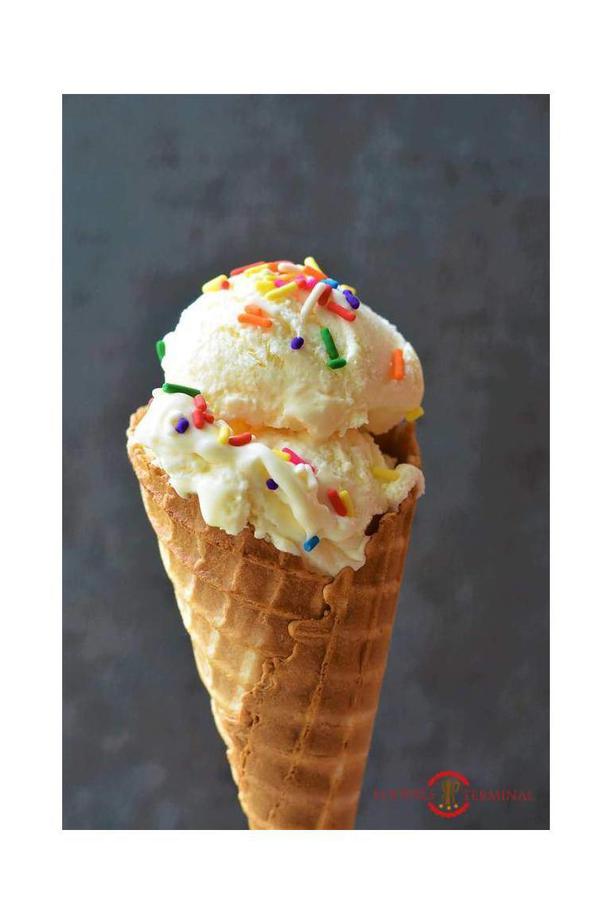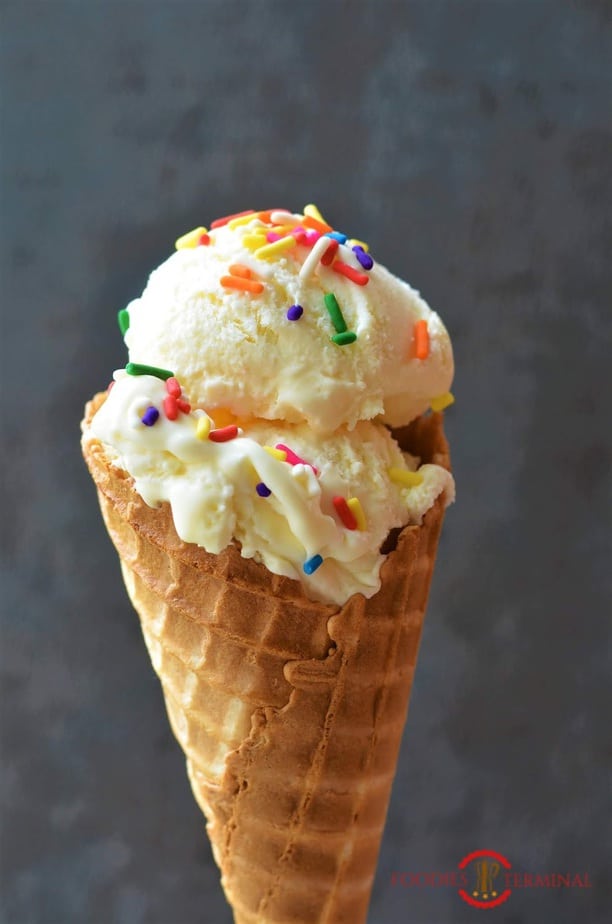 I didn't add any bourbon or rum in my vanilla ice-cream because my toddler is crazy about ice-creams and I wanted him to enjoy this white delicious ice-cream as much as we did. But, you can add 2 tablespoons of bourbon or rum if you want to enjoy it all by yourself. I added a bit more vanilla extract because I was looking for "that intense" vanilla flavor, the old world flavor you know and I am very happy to say that I did achieve the result that I wanted. The consistency of the ice-cream is silky, smooth, creamy, very vanilla-y without any ice crystals at all. The texture is perfect and luxurious and it's extraordinarily yummy, so yummy that you will be forced to prepare your next batch almost back to back.
When I first made this vanilla ice-cream years back the first comment I received from hubbs is that "It tastes just like Dairy Queen's vanilla ice-cream." Just so you know Dairy Queen is a famous local ice-cream joint in the USA, their vanilla ice-cream is quite reputed. Of course, that compliment was a feather on my cap and I was elated. I request you, my dear readers, just try out this recipe once, I am quite sure you will equally love it as much as we do.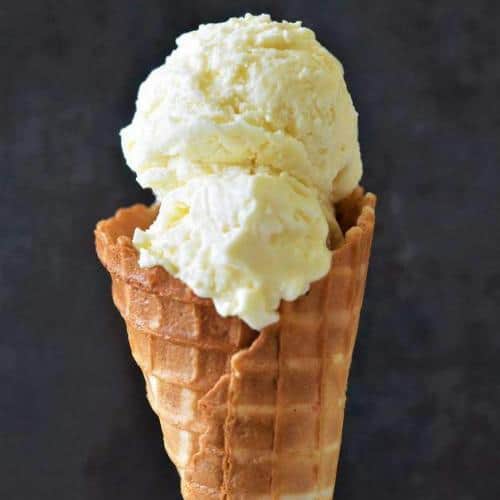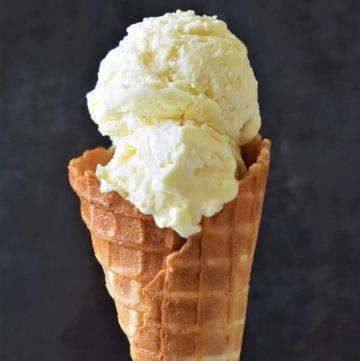 Only 3 Ingredients Ice-Cream | No Churn Intense Vanilla Ice-cream | Ice-Cream without Ice-Cream Maker | Home-Made Vanilla Ice-Cream
Print Recipe
Pin
Rate
Only 3 ingredients no churn magic – Luxuriously smooth and silky vanilla ice-cream bursting with an intense vanilla flavor! A never ending love story that continues forever and ever…
Ingredients
2 cups chilled heavy whipping cream.

4 teaspoons pure vanilla extract or 2 teaspoons vanilla bean paste.
Want more Recipe Videos?
Check out our Youtube channel!
Instructions
1. Heat a small saucepan over medium heat, pour the condensed milk and vanilla extract, warm it up stirring continuously until fully incorporated. Do not boil.

2. Set aside the condensed milk mixture and allow it to come to room temperature.

3. Whip 2 cups chilled heavy whipping cream until stiff peaks form.

4. Pour the whipping cream slowly on the condensed milk mixture.

5. Gently fold the whipped cream and condensed milk mixture. Be careful not to knock down the air from the whipped cream.

6. Pour this mixture into the container where you will be setting your ice-cream. I set it in a 9″ loaf pan.

7. Cover and freeze for 8-10 hours or until set.

8. Scoop and enjoy as is or with your favorite chocolate sauce or even some confetti.
Notes
Do not boil the condensed milk and the vanilla extract, just warm it up.
The whipping cream must be completely chilled.
Chill the bowl and the beater used to whip the cream, this will ensure wonderful voluminous peaks. You will achieve maximum volume this way.
Chill the container that you will use to set your ice-cream, your ice-cream will set more effectively in chilled containers.
Always cover the container to avoid annoying surface ice crystals.
Gently fold the whipped cream, do not knock out the air.
PIN IT: